Shopify - your effective e-commerce partner
Whether you are at the beginning of your e-commerce journey or already a seasoned business owner, you need the right tool to manage your online store. Take a look at what Shopify can do for your business.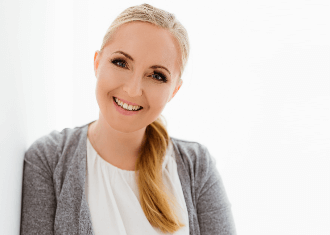 Anna Wolanin

eCommerce, Process automation

Free consultation
Shopify is a top-rated e-commerce platform that enables entrepreneurs to efficiently manage their online stores. This is a fully-hosted cloud-based solution, which means you do not have to worry about the technical aspects.
With everything available in one place, you get both convenience and peace of mind that your website is running smoothly without interruptions.
Shopify offers a user-friendly interface that requires no deep technical knowledge, so you can easily set up an online store even if you have no website development experience. The platform provides you with tools that make it simple to create, manage, and develop your online store. Thanks to its ease of use and extensive range of features, Shopify has become a popular choice for businesses of all sizes, including small online stores and large brands.
Shopify Pros
Shopify offers several key elements that have contributed to its success in the e-commerce industry:
Simplicity and intuitiveness
This user-friendly platform requires no technical expertise to create and manage an online store. The interface is intuitive, and the process has been simplified, allowing the store to be up and running quickly with no need for a developer.
Flexibility and customization
With Shopify, you can access various personalization options to ensure that your online store reflects your brand. The Shopify App Store offers a wide selection of professional templates to choose from, and you can easily customize them to meet your specific needs. These templates are also designed to be responsive, so your store will look great on any mobile device.
Scalability
Whether you are launching a small online store or have ambitions to expand your business, Shopify is the ideal solution. Its flexible pricing plans allow you to tailor your solution to match the current stage of your business's growth. With a vast library of pre-built applications that enhance the store's functionality, you can customize it to meet your marketing, data analytics, and bookkeeping requirements.
Technical support
The platform provides excellent technical support for its users. Whether you require assistance in setting up your store or troubleshooting technical problems, the platform has got you covered. Additionally, there is a vast community comprising discussion forums and social groups. Seek help, obtain advice and share your knowledge with others.
Security and reliability
Shopify is committed to keeping your store and customer data safe. With an optimized hosting infrastructure, stores operate quickly and reliably, even during busy periods.
SEO Support
The platform provides various integrated tools for search engine optimization (SEO) and marketing. These include email marketing campaign tools, discount codes, and loyalty programs, which help promote your store and reach more potential customers.
By using additional applications, you can customize meta tags, URLs, and product descriptions to improve your store's visibility in search results.
Shopify - a space for B2B
Shopify is not only great for B2C (business-to-consumer), but it also offers unique solutions for B2B (business-to-business). With its dedicated B2B features and tools, entrepreneurs can tailor their stores to meet business customers' needs. What makes this platform unique in B2B?
Product catalogue and prices tailored to individual customer
Shopify enables you to design customized product catalogs and set personalized prices for your business clients. This means you can offer different products and prices to different customers and tailor the offer to their individual needs.
Wholesale features
With the wholesale ordering features, B2B clients can easily place large orders of products through a simplified ordering process. You can also choose from various shipping and payment options, including invoices and credit limits.
Access control
Shopify provides access control for businesses, enabling them to restrict access to specific products, prices, or features. You can establish access levels and grant authorization to customers to manage what is accessible to each person.
Integrations with B2B systems
Shopify offers integration with popular B2B and B2C systems, including Enterprise resource planning (ERP), customer relationship management (CRM), product information management (PIM), and procurement systems. This allows you to easily synchronize your business processes and data between Shopify and other systems, ensuring consistency and operational efficiency.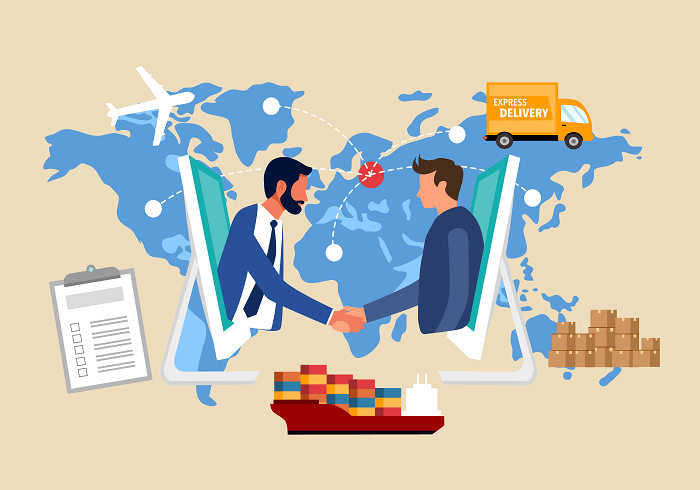 Why Shopify? Measurable benefits
The success of your business depends on your choice of e-commerce platform. Why does Shopify stand out from other platforms, and how does it help you succeed?
Support for the entire e-commerce community
The Shopify community is a vast and varied group of entrepreneurs, sales reps, developers, and partners. Whether you run an online store, a brick-and-mortar store, or a combination of both, you can count on the support and resources available within this dynamically developing community. Furthermore, Shopify offers its users technical support through various communication channels, including live chat, email, and phone. Additionally, Shopify experts are available to assist with store design, development, and marketing.
Globality
Shopify is a global platform that enables entrepreneurs around the world to start and grow their businesses. With sales representatives in more than 175 countries, Shopify provides a range of tools, features, and a platform to help you succeed on the international market. You can personalize your business's regional settings, provide diverse payment and delivery options, support multiple languages, and use translation and localization tools.
Shopify's capacity to facilitate international business growth is one of its primary advantages, making it a popular choice among entrepreneurs seeking to expand globally.
Creative expression
When designing solutions, Shopify allows business owners to express their creativity and flexibility regarding graphics. Whether in any industry or style, you can create one-of-a-kind stores that align with your brand.  

---
Contact us

to find out how we can help you achieve your business goals!
---
High-level integrations
Shopify is much more than just an online shopping platform. It is a highly integrated system that offers an extensive range of themes, applications, channels, and products for sellers to easily integrate with the core platform. As a seller, you can benefit from a variety of tools for automating marketing, analytics, customer service, logistics, payments, SEO, and more.
Additionally, Shopify is open to developers who can create custom integrations and solutions using API documentation and development tools provided by the Shopify platform.
No unnecessary complexity
Shopify is a platform designed to simplify business processes and tools, helping business owners save time and effortlessly scale their operations. With its simple and intuitive interface, businesses can easily manage orders, add products, customize their store layout, and monitor sales without any problem.
Scalability on your own terms
Whether you're a beginner in e-commerce or a seasoned entrepreneur, Shopify provides tools and features that adapt and expand your business. With Shopify, you can scale, evolve, and flourish your business without any concerns of surpassing the platform's capabilities.
Shopify provides you with a reliable and scalable hosting environment that can handle your online store's growing traffic and sales. Regardless of whether you have a few or thousands of products to sell, the platform provides the necessary resources to get started.
Furthermore, Shopify provides diverse pricing plans that let you customize the features and capabilities of the platform to suit your specific business requirements. Business owners can begin with a smaller plan and quickly upgrade to higher plans that provide more tools and features as the company expands.
Comprehensive service - what can we do for you?
At Ideo Software, we provide comprehensive services and consulting support for the Shopify platform. Our team of experienced experts is here to assist you in:
Designing and building a personalized online store: We take into account your unique needs and business goals to create an attractive interface, optimize functionalities, and tailor it to your brand.

Customizing and expanding your existing store: If you already have a Shopify store, we can help you customize it, add new features, integrate with other tools, and optimize it for improved performance. Marketing and promotion: Our e-marketing experts can assist you in promoting your store, increasing traffic and sales. We will develop a marketing strategy, manage advertising campaigns, and optimize the website for SEO.

Technical support and maintenance: We provide ongoing technical support, store monitoring, troubleshooting, and regular updates to ensure that your store operates smoothly and reliably.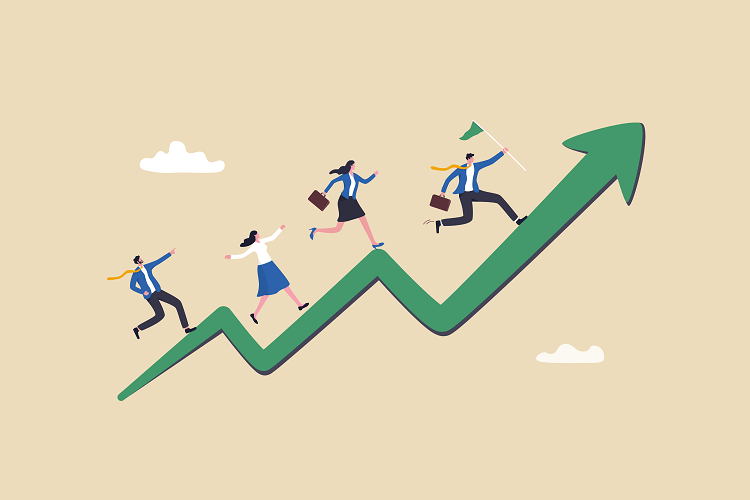 Contact us