Shopware 6 - eCommerce Development
Increase sales and leads

Improve Customer XP.

Affordable costs

Security and quality first

Satisfied Buyers
Shopware 6 is a platform all along the line created to fit eCommerce needs.

It combines crucial and innovative tools for comprehensive creating and running an online store.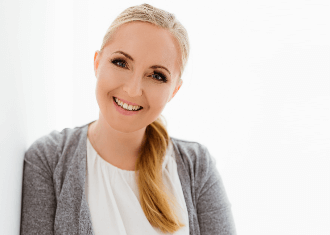 Anna Wolanin

eCommerce, Process automation

Free consultation
The German platform has been developing for over 20 years and currently serves more than 100 thousand businesses around the world.
Its catchiness comes from the fact of using verified technologies, which optimize the implementation and modification process. Shopware eCommerce platform, just as the popular alternative - Magento 2, is an Open Source system. It provides an outstanding affordability and high growth rate at the same time.
An optimal and resizable system is a solution with high potentiality to assist the development of the company. Shopware 6 is more than 100 thousand of implementations around the world.
We have implemented sales platforms (both B2C and B2B) for, among others:

Generate customers, not just visitors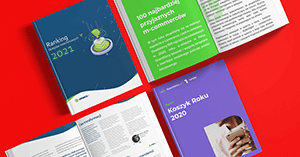 In the "Ranking of Online Shops 2021" provided by Opineo.pl, our clients took top places in their categories. This ranking is created based on clients' opinions and their level of satisfaction after completing the purchase. We know that the level of client satisfaction results, among others, from the simplicity of use and functionality of e-shops that we create together with our clients.
The projects which we create receive a number of awards and honors. It is worth to mention: Webstar for BRW for the e-commerce platform and 4 nominations in the Ekomersy competition for the implemented platforms and sales support activities. According to the Money.pl ranking, Ideo's e-commerce platform for Iparts.pl is the best online store in the category of specialist stores in the automotive industry.
Our projects are also positively assessed in the Website Without Barriers competition. Its purpose is to highlight websites that are adapted to the needs of disabled and elderly people, counteracting digital exclusion.
Shopware 6 - flexibility and freedom of development.

The creators focused on the mechanisms supporting the Clients' experience. It applies to the owners and administrators of online stores, as well as to Internet users, who shop at these stores. Regardless of the device they are using.



Convenient management


The transparent interface and intuitive navigation in the administrative dashboard are a convenience, thanks to which you can focus on strategic measures. The possibility of hierarchic role organization is a utility feature in bigger companies, where it sometimes turns out to be essential for obeying the procedures.
Shopping Experiences
The creative panel enables creating engaging content for various website types, such as detailed product tab pages, Landing Page, category pages, etc. Catalogue product tab evokes curiosity and engagement, if around the offered product the customers come upon a story, details and appropriate particulars, which constitute a consistent entirety.


Rule Builder


The modern tool enables adjusting the rules to different variants of the consumers' situation. It allows the variety of prices and tailoring shipment costs with the former continuation of using it.


Multichannel sale


The module was created with consistent customer service in mind, regardless of the location of the customer. It enables the implementation of an omnichannel solution, which combines simultaneous management of e.g. sale platform on social media, company marketplace, POS, and traditional online store, all from one place. It also has regard to diversity of the assortment offer, currency or language in between different channels.


Products catalogue


Shopware 6 stands out from the other systems, because of its highly advanced product management dashboard. It facilitates the configuration including such parameters, as different variants or product features. It is also a site for managing products information and dividing them into categories, to which new products are added automatically, according to their features. The Professional Edition version provides configurators, available for the buyer, which enable the configuration of nonstandard, personalised products.



Shopware PWA


Allows creating Progressive Web App, an application which uses mobile devices features in order to provide better Customer Experience. Based on Vue Storefront, the app provides innovativeness, flexibility and easy integration.


API first


Interface that is conducive to the integration of commercial platforms with any technologies, which the store is already using (ERP, CMS or PWA) and with external trade channels. Flexible platform core, followed by API interface is also beneficial for processes automation, due to the combination of various components and solutions.


SEO support


Shopware 6 enables e-store optimization for search engines, by facilitating the editing of every parameter, which is used by Google algorithm.


Plugin Manager


Simple expansion of the system, thanks to the access to a growing database (currently over 4,000) of functional plug-ins extending the scope of the platform's capabilities. Shopware is an Open Source tool, thanks to which the community of over 1,200 programmers is constantly expanding numerous extensions and new ones are created almost every day.
Thanks to 3 packages (editions) with different levels of advancement, the system responds to the needs of every scale of e-commerce.


Shopware will meet the expectations of both advanced, scalable B2B projects on an international scale, medium-sized enterprises that expect unique brand creation or flexible service functions, as well as family businesses starting their adventure with e-commerce.
Shopware 6 - Good place for B2B Trade
The Core and API first interface tools used in the platform are a solid base for a functional, intuitive online B2B sales service. However, the platform offers much more. An example of this is a number of functionalities in the version of the B2B Suite platform that meets the requirements of complex business models of B2B enterprises.
The system supports field service, which makes it easy to specify access for specific employees to individual customer accounts.
This is an important element of the implementation of the existing sales structures of the company in the eCommerce activity, e.g. individual responsibility of each sales representative for contact with the assigned business client. It is a way to conduct consistent consultancy and build relationships by personalizing the approach to individual needs.
The pricing policy and ordering processes on the eCommerce website, built on the Shopware B2B Suite platform, are adapted to the structure of the B2B market. The system allows for convenient, highly individual differentiation of discount scales and price rates in relation to the number of orders or other factors contained in the contract with the customer.
Similarly, in the case of order processing, the process can be adapted to the characteristics of the needs of our B2B customers, which, unlike the behaviour of end consumers, are characterized by a relatively constant cyclical nature. For this reason, it is very important to facilitate and automate the ordering process, e.g. by using a CSV or XLS file or even an article mask.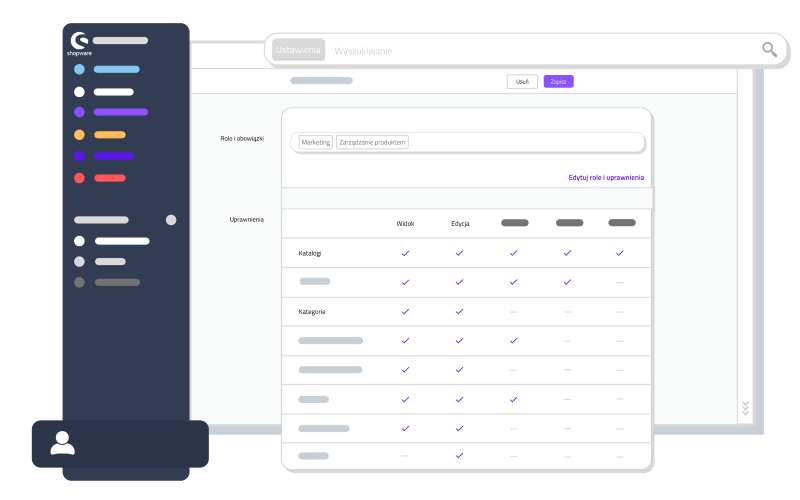 Choosing the right sales platform is a matter that defines many aspects: what kind of e-commerce you want to build, how you will use it, and what consumer experience your customers will have. We prepared the analysis that will help you choose and find the answer: which one fits your business best.
Both Magento 2 and Shopware 6 are open-source solutions, so they can be freely developed and modified. However, they hold many significant differences that make them dedicated to completely different target groups. We present a compilation of these two systems on the basis of many categories. This analysis will help you choose and find the answer: which one fits your business best.
Measurable benefits
Shopware 6 is distinguished from the competition by the price transparency of the implementation and maintenance of the e-commerce system. Each package is based on a one-time fee for using the system, regardless of the turnover results achieved by the store or the number of products it will contain.
Further savings are generatedbecause of the exceptional simplicity and intuitiveness of the implementation. This minimizes the effort and reduces the time of programmers devoted to the process of creating an e-store. In turn, the intuitive administration panel improves the management of the store, product offer and purchases, which brings further savings in the field of current store management.
The access to a rich database of plug-ins and extensions allows for almost unlimited space to expand the functionality of your store. If you do not find one that meets your expectations among the existing add-ons - we will create it for you.
High performance & security standards
Our projects successfully passed numerous safety and performance tests, which confirmed their high quality. If digital data security is your priority - we work in accordance, i.a. with the Open Web Application Security Project (OWASP TOP 10) standard.
Our platform's performance and infrastructure is affected, among others, by:
Nginx, which is up to 300% faster than commonly used web servers,
PHP 7.2, which has approx. 30% higher capability than PHP version 5.6,
Load Balancer, which balances server load thus increasing the efficiency of the entire infrastructure,
Performant CLOUD servers and NoSQL databases,
Dedicated solutions for cache support and graphic elements compaction,
and many other optimization tools and methods depending on project's needs.
During the draw, the number of users exceeds 100 thousand simultaneously. Almost

12 million users visit the site monthly.
Read Lotto.pl Case study
Comprehensive eCommerce service
We are not an usual Software House. We offer comprehensive service and consulting support for your business. In addition to the design and implementation of the store, we also offer:
Business Consulting. Based on our experience, we will help you build an e-commerce strategy for your company. We will also help you optimize and automate sales-related processes.

E-store migration from another platform. We carry out the migration of online stores, taking into account SEO issues, hosting optimization and maintaining the continuity of the sales chain.

Building an online store from scratch. We implement projects comprehensively, create sales websites fully tailored to the needs of your business.

Promotion and image building of your store. A large team of e-marketing experts will help you effectively promote your online store.

Modifications and post-implementation support. We take care of the efficiency of trading platforms on an ongoing basis, throughout the entire period of cooperation; we try to monitor the functioning of the website together and introduce changes based on observations.
Proven eCommerce Software House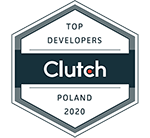 Clients rate our comprehensive services and consultancy very well. This is one of the main reasons why we were recognized by Clutch as a Top Custom Software Developer in area of eCommerce Solutions in Poland.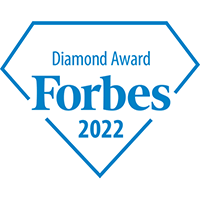 In our daily work, we help to develop our clients' businesses. Their trust and effective cooperation make us grow as well. January, 2022, the new edition of Forbes Diamond Award report was published. We are proud to be listed among the fastest-growing Polish enterprises in this prestigious report.
The most important goal of our daily activity is to support the development of your business. Every day more and more. That makes us carry out projects that meet expectations of our clients who recommend us to others. Projects we are siply proud of.
Polish IT specialists are valued primarily for their diligence and skills. We are currently ranked 5th in the TopCoder and 3rd in the Hackerrank ranking.
... and how can we help your business?
Why you should choose us
We support your growth

250 passionate experts

SCRUM / Agile

IT Outsourcing experience

Partners for life
We know that the world is getting smaller, and regardless of the subject of cooperation our mutual contact is supposed to be smooth

.

We have experience in this area too.
Contact us
×
Please describe your needs. We will contact you back as soon as possible.
IT Project Outsourcing
Services tailored for your needs
In case of a temporarily increased demand for IT staff, it would not be easy nor profitable to hire a suitable specialist for a short time period. To help optimise the costs of running a business We could offer You:
Get a free quote

Fixed-price projects suit us best, but our services can be realized also on the basis of the following cooperation models:
Time and material

Dedicated Team

Individual model
Top Custom Software Developer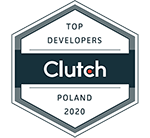 Clients rate our comprehensive approach to project implementation and business consulting very well. This is one of the main reasons we are considered by Clutch as a leading eCommerce Software Development Team in Poland.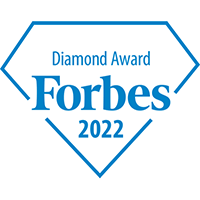 In our daily work, we help to develop our clients' businesses. Their trust and effective cooperation make us grow as well. January, 2022, the new edition of Forbes Diamond Award report was published. We are proud to be listed among the fastest-growing Polish enterprises in this prestigious report.
Contact us