Schedule a free consultation
Digital transformation of your organization
Tailored to your needs

Integrate with current systems

Technical support

Business Process Automation

Affordable prices
The business has always been looking for

solutions that on the one hand allow increased efficiency, and on the other, reduced running costs

.
Recently, thanks to IT and process automation, we follow the growing digitisation trend. Many companies jumped on that wagon too. The trend is so strong; it just enters our private lives affecting other areas, e.g. the public administration sector.
Acording to numerous expert analyses and summaries formed from the turn of 2019/2020, digitisation trend will speed up and become more significant soon. Nobody had expected that the current situation would lead to #RemoteWork instantly and would force rapid digitisation upon our everyday lives.

Bespoke applications, which we designed, are used daily by our business partners and clients:
The digitization of organizations is not so much technology as it is, but a fresh idea of doing business. This approach to how business looks and works. It involves the use of digital technologies to improve the organization.
It is a comprehensive process that could cover all areas of activity. Starting from the business model, through the internal processes, to cooperation with partners. The essence of it is to follow the expectations of the modern world, and thus even faster and easier access to all necessary information.
Describe your company's digital needs

We will examine your business and suggest how to use IT solutions for its development.
Document Management System (DMS)
Fast document flow, easy access and documents management are the factors of utmost importance to companies, especially multi-branch organisations. What is vital now, is the high quality of information, its security and the ability to work remotely on documents in the system.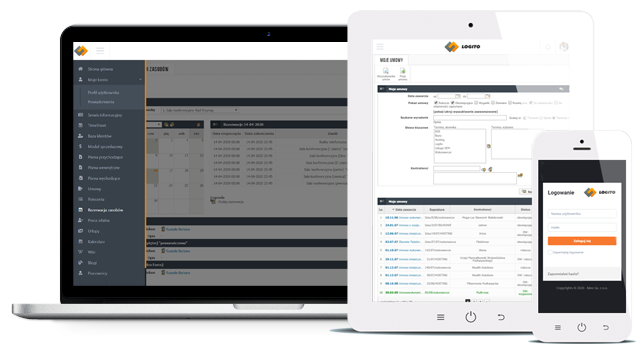 The OCR (Optical Character Recognition) scanning module allows efficient entering of invoices, applications, contracts and other documents, once defined during system implementation. The system supports mobile devices (tablets, smartphones). We designed it for remote work especially. It helps in scanning, changing and copying documents.
Full-text search allows browsing quickly and efficiently in the system database for any files (.doc, .pdf, .ppt, .xls). Also, you can search within the documents' content.
The notification system automatically sends information about assigned tasks and documents to employees. Hence, they will not miss any matter that involves them.
We equipped the platform with an extensive report module. Besides, it provides many rich features you can implement to the platform. It is also possible to generate your own and tailor them to your needs.
The security of our clients' data is our priority. Therefore, the platform supports the Open Web Application Security Project (OWASP TOP 10) standard.
The system, we offer, can help you organise the entire process related to the remote work implementation. There are many tools available to use at hand. For example, you can offer your employees a module for submitting a remote work form. Tracker application monitors their working time. The TimeSheet tool enables them to note tasks they have completed during a workday.
The system also includes tools for modelling business processes (workflow) and mapping those present in any organisation. No less important are systems for advanced search, event monitoring and extensive reporting.
I want to know more about the platform
Training and Distance learning
Our E-learning platform contains the most important modules: Training, Tests, Surveys, Reports and Calendar. The combination of its simple operation and a wide spectrum of functions makes it a powerful tool for distance learning. It is suitable to use for administrators, trainers and trainees. We offer full platform customisation by extending its capabilities.
Videoconferences and webinars
Employees' training or a full-day video conferencing is the perfect response to limitations related to direct contact and the need for remote collaboration. In many situations, it is the one way "to be in touch" pass information or knowledge to clients or colleagues.
Any device with Internet access is enough to start video transmission. The platform enables training, consulting or even knowledge verification during a videoconference with many participants. There is a virtual dashboard that trainees can use together, making notes while learning.
The platform includes real-time tests or surveys that make it perfect for a remote learning experience. Besides, you can use it for advanced training programmes or online conferences.
Fill out the form and see our DEMO
eCommerce and online shopping
We respond to any company's current needs by offering solutions that enable launching online sales ASAP and also implementations of complex B2C or B2B sales platforms. Regardless of your choice, we will create online stores tailored to your needs. They will be intuitive and easy to use and boost your sales figures.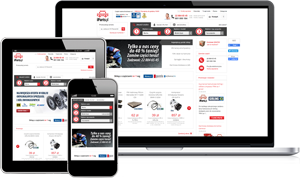 Our proprietary Edito.eCommerce application is fully scalable and its modular construction will allow you to expand it easily in the future. We also implement projects based on other platforms - Magento 2 or WooCommerce.
We create and adjust e-stores for both small manufacturing companies and distributors or wholesalers with up to several million SKUs.
We can provide you with complex sales support and consulting. We advise on business process optimisation and deliver tools to improve the quality of your store service level. Among others, we offer promotion related services, including eCommerce SEO, conversion optimisation or even suggest what you can do to solve the abandoned carts question.
Sign in for free consultation

Our customers value the quality of our projects, comprehensive approach to cooperation and proactive business consulting. It is one of the main reasons Clutch recognised our company as Top Custom Software Developer (in the area of eCommerce Solutions) in Poland.
We provide a framework which is a solid base for effective intranet implementations. We adapt each project to the clients' individual needs and expectations.
Employees access the intranet platform via a browser, just like connecting to a standard website. The system comprises a set of tools to inform employees, organise work at the office, support communication, and other business processes.
We can integrate the platform with the systems you use at your company. What you receive in return is the automation of everyday work.
Nowadays, efficient information can be the most important function of an intranet. It gives employees access to valid information related to the current situation, which directly affects their work.
Why you should choose us
180 experts onboard

SCRUM, Agile, Prince 2, IPMA

Trust of over 1000 Clients

IT Outsourcing experience

We build on Open Source

And last but not least. Projects that we create receive many awards and distinctions. So clearly, we do it right!
Contact us
×
Please describe your needs. We will contact you back as soon as possible.
Contact us