Schedule a free consultation
Intranet platform, Digital Workplace
Quick access to information

Better control and reports

Improvement of internal communication

Easy content management

Integrate with current systems
A professional and easy-to-use system

facilitates collaboration, access to documents, information and other systems

. It all translates into increased work efficiency.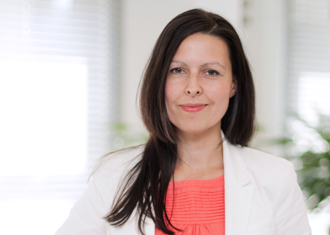 Ula Kandefer

Internal Communication specialist

Free consultation
Intranet is an optimal solution for both companies and public administration units.
We have created an intranet framework which we use to design effective platforms. Each implementation is tailored to the individual client's needs.
The intranet application is a place where employees or project teams can share knowledge and work results, share documents and work on them together. It gives access to current information, for example project progress, schedules, holidays and all materials concerning a particular group of users. What is more, it is a information carrier about news in your company.
The customer can choose from a wide range of available modules or order creation of a bespoke module. In this way, we are able to make a platform that is compatible with other client's systems and meets his expectations.
We have implemented intranet platforms for:

How we could help Your company?
The key benefits
An intranet platform is a tool that offers such a wide range of possibilities that its implementation is a significant step in the company's development. It streamlines and shortens a number of processes, and because of that employees, a while after implementation, cannot imagine their daily work without it.
"... an excellent intranet platform is one

that makes its users fearful of working without it

."
Benefits for the company
Reduction of running business' costs and improving the implementation of internal tasks and processes
Increased work efficiency and time saving in many areas
Building a coherent organizational culture and a positive image of the employer
Easy access to company know-how and relevant data (documents, patterns, regulations, company materials, etc.)
Efficient documentation workflow taking into account various paths and levels of authorization
"... the involvement of 9,000 employees has increased 2.5 times. Everyone gained 15 minutes a week"
Provident Polska S.A.
Benefits for management Staff
Access to information necessary in strategic and decision-making processes
Project management: supervision over profitability, work monitoring, supervision over the work progress
Human resource management: assigning tasks, long-term work planning, supervision over the progress and effectiveness of work
Ensuring the continuity of work after the employee's quitting and easy implementation of a new one
Easy management of permission to selected information, possibility of assigning different levels of access to selected groups of employees
Intuitive and fast creation of reports and summaries
Benefits for the employees
Access to a platform that facilitates performance of daily tasks
A set of tools supporting the company and projects coordination
Tools for implementing employee matters (e.g. holidays, replacements, business trips, reservation of resources, etc.)
Easier running of joint projects through convenient internal communication and possibility of sharing files and data
Intranet functions
Depending on the character of performed tasks and supported processes, intranet tools can perform specific functions.
Informational - gives the company ability to place all information and documents in one place and guarantee easy access to them.
Communication - through an extensive internal system of internal communication (e.g. chats, groups, forums), the files, opinions or documentation exchange is convenient and fast.
Organizational - dedicated modules for financial, accounting or administrative and organizational tasks cause the optimization of work throughout the enterprise.
Business - project schedule, insight into customer data and the history of cooperation, automatic creation of statistics and reports are just some of the functions that facilitate everyday work.
Platform tailored to your needs
Designing an intranet requires good preparation, a solid preliminary analysis, including a detailed analysis of the clients' needs (both the management board and regular employees), goals and the best matching new project in the specificity of the organization.
The step from which we must start is the broadly understood assessment of the situation. It involves, among others: the analysis of business processes, the number of future users and their needs, technologies that can be used or the model of project implementation. At this stage, we must determine: the purposefulness of the entire project, the benefits that the client wants to achieve, methods of measuring them, and the environmental conditions in which the project will be created.
To define the expected intranet functions and capabilities, we prepare analysis of sample intranet functional modules. The customer can choose functions from the existing ones or order a dedicated module.
How we could help Your company?
Intranet: Effective internal communication in organization
This book, written in Polish, collects knowledge and inspiration about intranets. Beside knowledge, which comes from our broad experience, readers will find case studies of several implementations and research results on the use of IT tools in the process of cooperation and internal communication in organizations. In publication, you can find out about: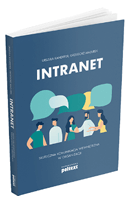 stages of intranet design and implementation
clearly presented benefits of the implementation (can help convince the management board to invest in implementation or improving just existing company's intranet)
"step by step" advices how to implement an intranet and how to manage it effectively
case study of implementations
research results showing way of using intranets in Polish companies and its benefits
The book was created in cooperation with Ideo and the Kozminski University. The authors are: Urszula Kandefer, expert on internal communication systems (Ideo), and Grzegorz Mazurek, professor at Kozminski University.
Observing the growing popularity of the book, we have prepared a guide, written in Polish, which is available free of charge at: intranet-pdf.ideo.pl. It is recommended by the ThinkTank dialogue and analysis center and Maja Biernacka, author of the blog "BEHIND THE INTERNAL COMMUNICATION SCENES".
Available to everyone
Responsive Web Design ensures that your Intranet will be available on any platform and will adapt its layout for any environment including smartphones, tablets, PCs and other mobile devices. It will always function and display correctly so everyone can work efficiently, regardless of location and time.
Let us improve your quality of work
Why you should choose us
We support your growth

250 passionate experts

SCRUM / Agile

IT Outsourcing experience

Partners for life
We know that regardless of the subject of cooperation our mutual contact must be smooth.
Contact us
×
Please describe your needs. We will contact you back as soon as possible.
Contact us