eCommerce Development
"Generate customers, not just visitors"
Increase sales and leads

Improve Customer XP.

Affordable costs

Security and quality first

Satisfied Buyers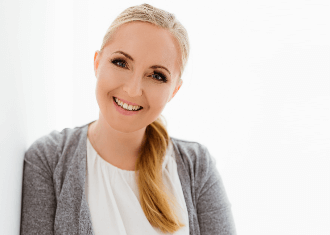 Anna Wolanin

eCommerce, Process automation

Free consultation
A system that efficiently implements all purchasing processes is the main factor determining success in e-commerce. Appropriately designed online shop has a huge impact on both website traffic and sales level.
During implementation, we tailor the e-commerce system, to your needs. Such online shops are intuitive and easy to use and it equals an increase in sales.
The Edito.eCommerce application is fully scalable and allows for easy development with additional functionalities. We often use also Open Source platforms - usually Magento. This allows us to create e-stores tailored to the needs of small manufacturers as well as distributors or wholesalers, who offer products online.
We treat each cooperation individually because we know that our solution has a big impact on the client's business.
We have implemented sales platforms for, among others:

... and how can we help your business?
Top Custom Software Developer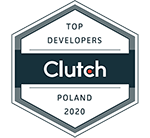 Clutch is a platform that researches and analyzes customer opinions on service companies, making it a reliable source of recommendations.
Clients rate our comprehensive approach to project implementation and business consulting very well. This is one of the main reasons we are considered by Clutch as a leading company creating dedicated software in the area of eCommerce in Poland.
We effectively increase sales
With success, we increase the number of customers and the value of their purchases. The most important function of an online store is generating sales. Only part of the users who will visit your online shop will make a purchase. We have one aim - generation growth of customer's sales.

Outstanding e-shops
In the "Ranking of Online Shops 2019" compiled by Opineo.pl, our customers took top places in their categories. This ranking is created based on customer's opinions and level of satisfaction after completing purchase. We know that the level of customer satisfaction results, among others, from the simplicity of use and functionality of e-shops that we create together with our clients.
The projects which we create receive a number of awards and honors. It is worth to mention: Webstar for BRW for the e-commerce platform and 4 nominations in the Ekomersy competition for the implemented platforms and sales support activities. According to the Money.pl ranking, Ideo's e-commerce platform for Iparts.pl is the best online store in the category of specialist stores in the automotive industry.
Our projects are also positively assessed in the Website Without Barriers competition. Its purpose is to highlight websites that are adapted to the needs of disabled and elderly people, counteracting digital exclusion.



Check out how we optimize e-commerce!



See how we implemented a comprehensive step by step e-commerce for one of the leaders in the furniture industry.
Reliable sales platform
As an e-Commerce Software House, we design platforms tailored to your needs. Their design allows for easy functionality's development and their capability guarantees that they match to the growing requirements of your company.
Let's get to know our proprietary Edito.eCommerce sales platform. Thanks to its flexibility and high performance, it efficiently supports online shops with up to several million SKUs.
Intuitive service. The administration panel is easy to use. Efficient system management affects the speed and effectiveness of fulfilling tasks.
Modular construction. Each implementation is adapted to the needs and requirements of the customer. The modular design also allows to develop new functionalities - for a specific order.
Security. Users of Edito.eCommerce system have special privileges to manage the platform. In addition, we have equipped the system with monitoring of changes and the ability to accept edited page content and much more.
Flexibility. The system is fully scalable, so we can adapt it to the needs of both small businesses and international corporations.
Capability. Regular optimization and system' tests cause that it is ready for even more then million page views per day.
Integrations. The platform is adapted to integration with other IT systems and sales support tools.
Better shop positioning. Edito.eCommerce is equipped with many functionalities that improve the positioning of an online shop.
Responsiveness. The platform supports the creation of responsive stores, so they are easier to adapt to mobile devices.
Availability. We care for implemented projects so we ensure the correct reception for the widest group of users. We design under the Web Content Accessibility Guidelines (WCAG 2.0) and Responsive Web Design (RWD) standards.
Let's talk about your company's needs
eCommerce integrations
One of the possibilities of increasing the functionality of the online shop is integration with services or applications offered by external suppliers, but also IT systems and applications which are used in the company.
Depending on the seller's needs and buyers' expectations, such integration, for example, automates certain activities, saves time, and reduces business costs. It also contributes to better customer service and builds a shop's brand. What is important- synchronizing data in real time reduces the risk of misinformation and errors.
The most popular categories of integration:
product - integration with the product catalog (PIM), product attributes or categories, and prices
logistics - integration with suppliers, payment systems, installment systems
warehouse - integration with the warehouse system /group of products
communication - allowing for ongoing contact with users, informing about order status or efficient after-sales support
business - with CRM systems, a counterparty base
sales support - integration with marketplace systems, auction sites, price comparison sites, etc.
marketing - with marketing automation systems, mailing platforms, social media, etc.
We are able to integrate any number of IT systems, thus getting a synergy effect. We also implement database integration and data migration between applications.
Comprehensive sales support
An online shop must stand out from the competition and attract customers, need to carry out many activities. The level of customer satisfaction and willingness to repeated buy depends on many factors. We offer sales support that will help in the ongoing functioning of your business and help in its development.
We provide comprehensive service for online stores. We offer, among others, positioning online stores, conversion optimization, and activities supporting the recovery of abandoned shopping carts.
Our services have a real impact on the efficiency of modern e-commerce. We provide up-to-date solutions at every stage of online store creation: launching, development, audit, or optimization.
Anna Wolanin, eCommerce Project Manager, Ideo
The e-commerce market in Poland is developing dynamically. It causes difficulties for new players to build a market position. Simultaneously, it is difficult to take care of the numerous business elements that affect sales. We analyzed the statements of representatives of the e-commerce industry to create a report that presents the most important business problems.
We know e-commerce problems and know how to deal with them. Every day we are looking for ways to make online shops even better and sales even higher.
Advantages of our solutions
Regardless of the order type, our solutions can be described by the most important features:
a simple and quick purchasing process that affects sales growth,
intuitive service of both front-end and administration panel,
matching the store and its functionality to the specifics of the products offer,
system and data security, full compliance with the RODO / GDRP,
high availability and adaptation to the capabilities and limitations of mobile devices,
warranty, post-implementation support, and business consulting.
Why you should choose us
180 experts onboard

SCRUM, Agile, Prince 2, IPMA

Trust of over 1000 Clients

IT Outsourcing experience

We build on Open Source

And last but not least. Projects that we create receive many awards and distinctions. So clearly, we do it right!
Contact us
×
Please describe your needs. We will contact you back as soon as possible.
Contact us