Comprehensive implementation of e-Commerce strategy - BRW.pl
For the past decade, Ideo Software has served as a technology partner for the Black Red White Group. Read the article and have a look at what it is like to work with a top player in the industry.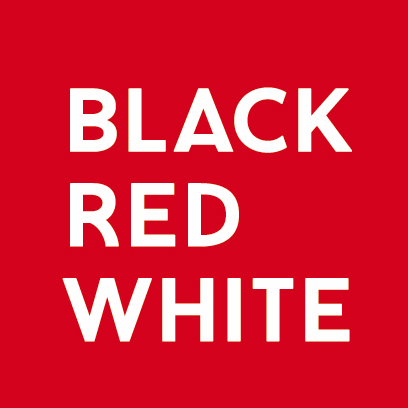 The Black Red White Group is an esteemed furniture manufacturer and supplier in Poland, catering to the global demand for furniture and interior accessories for almost three decades.
The Capital Group comprises Black Red White S.A. and 18 subsidiaries, 10 of which are foreign. Their wide range of products is available on almost 60 different markets worldwide, solidifying their reputation as a trusted household company for millions of people across the globe.

Client issues
Through years of cooperation, we have successfully implemented a variety of modules that contributed to efficient, transparent, and highly functional e-business. Before the implementation, we do always conduct a thorough pre-implementation analysis which gave us a possibility to address issues such as shopping cart and path optimization, product range diversity, and changes in payment options.
The Black Red White Group has been using our technological solutions for online sales for the past decade. Through this period we have been consistently improving the e-store with new features and modern solutions. One change was transferring the commercial offer from dekoracje.brw.pl to the main website.
Our task was to create an appealing and transparent presentation of the furniture and decorative accessories as the store plays a significant role in building brand awareness and serves as an additional distribution channel. The implementation involved many retail features, such as adding products to a wish list and recommending them to friends.
We also introduced several discount modules, including discount codes and discounts based on the number of products in the shopping cart or the value of the order.
The implementation included integrating the platform with other systems previously used by the Client, such as the Luigi's Box site search, Allegro marketplace, and an ERP system. The entire process aimed to create a contemporary and functional online store that meets the needs of retail customers and helps the Black Red White Group increase its sales.
Within the online store, we have implemented Progressive Web App (PWA) technology to meet the expectations of both computer and mobile users. PWA allows creating web pages that offer features and functionalities similar to traditional mobile applications.
When accessing the store through a web browser, users can use the application in full-screen mode without a visible browser bar, giving them the impression they are using a native application.
A key feature of PWA is the Service Worker, which allows offline data processing and access to all store pages (except the shopping cart) without an internet connection. This means users can still use the application even when they cannot access the internet.
What is more, PWA has access to some of the phone's features, such as geolocation, allowing to provide users with personalized information, such as suggesting the nearest BRW brick-and-mortar store. This creates a more interactive and personalized experience for users.
Having recognised the issues that customers were facing in the shopping cart, we conducted a thorough analysis and made improvements to enhance the key elements of the Black Red White online store.
Our main objective was to provide customers with clear and precise information at every step of the ordering process. We improved product sheets to display availability, delivery costs, and delivery dates.
These changes provided customers with full transparency and will positively impact their purchasing decisions. We also introduced new options, such as the one-hour pick-up.
We extended the product delivery options to include transportation of furniture and accessories from the selected brick-and-mortar store and designed the cart's navigation to enable users to return to previous stages of the ordering process quickly.
Our shopping cart optimization was part of a broader strategy to streamline the customer shopping experience in BRW's online store. We aimed to make the shopping more convenient and straightforward, which resulted in increased customer satisfaction and reduced shopping cart abandonment rates.
Following the Client's requirements, we carried out a thorough redesign of its online shop. Our goal was to address issues related to a complicated shopping process and inadequate information for customers.
We started by analysing the existing store and conducting tests to identify areas for improvement. We made several changes to enhance the interface, accelearte page loading, simplify the shopping process, and enhance product presentation.
Additionally, we introduced new discount modules and optimised the website for better search engine rankings. Our design team prioritised a user-friendly and intuitive interface with easy navigation and access to product details, payment, and delivery information. We also optimised page loading performance to ensure a fast and seamless user experience.
Luigi's Box has proven to be an excellent choice for our e-Commerce needs. A smooth integration process followed the analysis. Luigi's Box search engine is highly efficient, providing personalised recommendations and quick results for users. We were fortunate to have the support of our partner, Ideo, who offered valuable suggestions to optimize the search process with synonyms and other improvements.
- Mariusz Nowak, e-Commerce and Omnichannel Strategy Director, Black Red White

As a result of a focus on e-Commerce, a wide range of products and the need to improve the user experience have been a really challenging issue for the Client. To this end, we decided to introduce a special site search engine for products in the BRW e-shop.
Thanks to this, the Client effectively increased shopping convenience and improved customer relations. Using the Luigi Box framework made creating, scheduling, and monitoring data processing tasks easy. Implementing the search engine required matching and importing information such as product descriptions and categories so that potential customers could easily find what they were looking for.
After defining the tasks and planning the workflow, the processed product data was integrated into the engine to enable efficient searching. In addition, the advanced synonym-based search feature enabled the e-Commerce platform to understand and process synonymous terms used by customers, further streamlining the searching process.
Integrating the search engine was crucial in optimising the customer shopping experience in the BRW online store. As a result of these changes, the company achieved better sales results and improved customer experience.
Black Red White made a strategic decision to expand its offering by creating a marketplace through collaborating with other sellers in the home and garden sector.
With the help of the Mirakl platform and the technological support from Ideo Software, the company introduced an innovative system that combines various external seller offers with Black Red White's own products.
This implementation was made possible by integrating the Pimcore (PIM) system with Mirakl, which enabled dynamic category mapping and synchronization of product data. This ensures that customers get the most updated information about products and sellers.
Additionally, algorithms for best offer selection, quality control, and price synchronization guarantee consistency and high quality of the offer. As a result, Black Red White's online store has transformed into a platform where Home and Garden suppliers can showcase their products.
The use of the Mirakl platform has enabled the company to increase its market reach, attract new customers, and build long-term business relationships.The open principles of cooperation and the flexibility of the platform have contributed to maintaining the leading position in the online furniture industry.
To streamline payment processes and improve conversion rates, the Client decided to integrate with Przelewy24 - a well-known online payment gateway in Poland. This integration has allowed BRW's e-commerce platform to accept various payment methods, including bank transfers, credit cards, and e-wallets.
The seamless payment system has resulted in a better user experience and increased the customer base.
Customers can choose from multiple payment options, including Visa Mobile, P24NOW, Blik, PayPo, Google Pay, and ApplePay.
"Our team has developed a strong and trustworthy business relationship with BRW over the years. Together, we contribute to the development of the e-Commerce industry. Our latest implementation of Luigi's Box has been like another step in the cooperation journey. Our team of experts provides experience and skills to tailor solutions that meet our clients' needs, ensuring seamless integration, streamlines processes, and boosts business efficiency. Our partnership with BRW is more than just technology – it is a collaborative effort built on mutual trust and a shared commitment to success in today's competitive e-Commerce world."

- Anna Wolanin, E-commerce Manager, Ideo Software
The redesign and expansion of the brw.pl e-commerce platform were completed through close collaboration with the Client, ensuring that their specific needs and business goals were considered. The outcome is a sleek and practical online store that caters to customers' demands and boosts sales growth.
Benefits for the Client:
Modern and transparent design of the platform,
Reducing the phenomenon of abandoned carts,
Improvement of the purchasing path and the process of ordering goods,
Maintaining the level of conversion at a stable level,
Improve security with anti-fraud systems,
Positive impact on customer experience.
Contact us