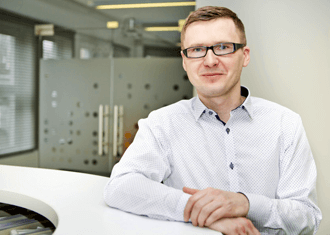 Marcin Lipiec

Business Development, eCommerce
The digitizing processes has been systematically gaining interest in recent years. Due to the pandemic, the group of companies that want to make use of the potential of digitization has grown.
The market is full of tools supporting digital transformation. One of them are DAM (Digital Asset Management) platforms. In 2019, Forbes estimated the value of DAM platforms at over $ 1 billion. A year later, it was already $ 3.88 billion.
In the document "Predictions 2021", Forrester experts predict that by the end of 2021 as many as 30% of companies on the Global 2000 list will "have a digital portfolio of their products and services". They also mention the increasingly common phenomenon of transforming business models into digital ones, which involve even customer relationships. As a result, the interest in DOP (Digital Operations Platforms) is going to increase.
Digitization "asap"
The acceleration of the trend of digitization in enterprises is monitored every day. Its immediate cause is the spread of the pandemic. The market is full of tools available on the market that support the digital transformation of a company. These are tools of the DOP (Digital Operations Platform) family that enable you to digitally manage your company regardless of its type, size, or industry.
In this group there are systems for managing both extremely complex processes and simple tasks basing on an uncomplicated workflow. We can divide them into several groups because of the purpose and mode of operation:
Enterprise resource management - ERP (Enterprise Resource Planning),
Organization of document flow DMS/ EMDS or EDZ (Electronic Documentation Management),
Customer bases and relations with them - CRM (Customer Relationship Management),
Content Management System (CMS) and Headless CMS,
Tools supporting warehouse management - WMS (Warehouse Management Software),
Managing orders and their flow in the supply chain - Order Management Software (OMS),
Product information management - PIM (Product Information Management),
Systems supporting the creation of customer experiences DXP (Digital Experience Platform).
The above mentioned should go hand in hand with the DAM system, so as to support and integrate various business processes into one ecosystem.

DAM - a place for digital resources
DAM (Digital Asset Management) platforms the systems that are gaining popularity on the market due to the progressive digitization. They can also be found under the name DAMS, Digital Asset Management System. To put it simply, it is a system for the comprehensive management of company's digital resources.
Some people while explaining what the DAM is, confuse it with the DMS system. It is worth underlining that DMS is responsible for managing documents, and DAM aggregates all of the digital assets. So, DAM should be associated with a database or simply an advanced multimedia gallery, e.g. of photos or videos. This confusion is mainly due to a rather incorrect perception of digital content.
When thinking about digital resources, we intuitively associate them with all kinds of photos, graphics, and multimedia content. And how it actually is? All documents of a company are at the same time its digital resources. Similarly with Excel sheets, or reports. After proper elaboration, they are being placed in PowerPoint presentations, or marketing materials, and then distributed to potential individual or B2B clients.
Properly used digital resources are for companies valuable assets. As a consequence, they enable building a positive UX, consistent brand image on a global scale, and therefore are a great marketing tools, and drive omnichannel sales.
In their report, Forrester highlights that in order to effectively reach customers, change in this aspect is inevitable. Misusing digital data has become very common because companies do not always realize that they do have it, or do not know what to do with them. We are of the opinion that the problem is not an access to information, but their proper use. We will provide examples to explain what DAM is for.
---

DAM enables you make better use of the potential of the possessed resources. We will advise you on how to do it in an optimal way.
Make an appointment for a free consultation
.
---

Centralization of digital resources
It is often heard, that there is an information chaos in companies. Most often it is caused by the use of many coexisting systems that are not integrated with each other. This phenomenon is known as "information silos".
The databases of such systems are then compared to sealed silos that are functioning next to each other, and are storing data in many different versions. It is hard to imagine a prospering company where the flow of information simply does not exist, and the data we use is not up-to-date.
Very often, it is as late as at the stage of implementing the Digital Asset Management platform that it turns out that the company has a considerable amount of resources and was not even aware of it. In such a case, they are being supported by Cloud solutions, due to, among others, their unlimited scalability.
Below you can find examples of just a few of the centralizations and collections of digital assets:
digitization of resources from traditional sources and their incorporation in the database of digital resources (e.g. museums, libraries, archives),
connection of databases from multiple systems and/or departments of the same company,
creating a data repository in the form of publications or multimedia (e.g. television or press)
company fusion or takeover (e.g. interconnection of banking systems, transfer of bank accounts, interconnection of CRM systems databases).


Effective data search
After the centralization process, we face the chaos among digital resources. In such a case, DAM facilitates ordering in the whole database. It is because of the inner Drag-and-drop file manager, which is a great help in navigating among the catalogues. It has also a multi-tabbing mechanism that opens multiple tabs like for instance in internet browsers. It enables you to quickly move from one tab to another. A standard file manager which is based on names, file extensions, and folders would not be enough. In this case, it is recommended to extend the taxonomy with less obvious values in order to organize the resources and be able to find them quickly.
For this purpose, we use the metadata, the so-called digital asset descriptions. For example, next to the file name and size, we can add values such as colour, or information whether there are people on a given resource (photo, movie), and save them as tags (digital labels). Their possibilities are endless, depending on the specification of resources, the way they are used, or the individual needs of the company. Keywords or descriptions are also used very often. The way the database is organized is extremely important as it has a direct impact on the search of data not only by end users of the DAM system, but also by customers. However, it is possible to split these above mentioned up and give them specific query rules.
Mechanisms such as voice or image search are also available on DAM platforms. It is similar to the "Images" search engine that we know from the Google. Common practice is also the use of modern technologies, such as artificial intelligence, for example Google Assistant, Siri, or Alexa.

Control over resources

When it comes to DAM platforms, it is worth mentioning the often used term SSOT (Single Source of Truth). In the design of information systems, a single source of truth (SSOT) is a tool that allows you to build structure and links between content/files. Because of that, each data is placed (or edited) in only one place. All the possible linkages of data elements or areas are by reference only, and refer back to the primary location of the "source of truth".

After data centralization, we determine the SSOT for each resource. This prevents duplication of the same data in other database locations. Additionally, to ensure even better control over resources, a version control system is used. These mechanisms are particularly useful when the company is functioning via omnichannel. In such a case, the content must be tailored strictly to a given channel, and at the same time compatible with the source code.

Where the SSOT can be found? For example on marketplace portals that provide users with images in various formats. The buyer can choose from many file formats and may even be unaware of the fact that the file is being converted from the original file at the moment of downloading.

Secured sharing of resources
DAM platforms have a built-in system of roles and permissions, which is particularly important while sharing resources directly by platform users and also for end customers. Even at the level of a one-department company, you can see the need to share resources not only with its parts, but also with partners or suppliers, depending on whether we offer physical products or services. The configuration of the system of roles and permissions will determine the people in the company who can modify and authorize materials that are ready-made for publication. At the same time, other users will not have access to them, or will only be able to view the content and, for example, add a comment or a suggestion. Thereby, our resources are safe.
DAM positively affects cooperation between groups assigned to work on a given resource. By sharing resources, your entire team can exchange ideas which results in finishing the project faster. Another advantage of the DAM is sharing resources with suppliers or producers, which solves issues that may appear in B2B business communication. In such circumstances, the system makes sure that the shared files are based on a verified data source and that we use their up-to-date versions. When it comes to selling products and services, we should also focus on the customer, for whom our digital resources are of a certain value. Those are services, where the customer is given the opportunity to use them, download, or configure to their own needs.
Some examples of sharing resources with clients without giving them possibility of modification:
e-learning platforms (with the possibility to personalize settings),
access to industry-specific multimedia materials (monthly magazines),
graphic or architectural designs and templates,
downloading installation files for programs, applications, or games from servers, marketplace systems.
A few examples of providing resources to clients with the possibility of modification and configuration:
customers of online stores, where a given product or service can be designed by themselves (choosing of the colour, size, or personalization)
developer platforms, with the possibility to upload files,
publishing platforms that offer subscribers an online access to their magazines, where they choose the appropriate format, e.g. a standard PDF, DOC, files for e-book readers, or various types of audiobooks.

Unlimited range of omnichannel strategy
Distribution of digital resources is associated with a large amount of work for many departments. The challenge they face is the time of processing resources in order to customize them to a given channel of distribution. It takes time and consequently increases the cost of implementing a marketing strategy, and therefore delays entering many markets simultaneously. Another issue is keeping the brand image consistent. The role of this system is to manage, create, and disseminate all digital resources of the company in the omnichannel concept. This means that we can start all marketing campaigns at the same time and they will be tailored to the given sales channel spontaneously. What is more, data synchronization makes a change in a given resource, visible in real time wherever we have published content that refers to this resource.
Why is this so important? Clients use many devices to "meet" our company on the web. If we make sure that we are present and visible to customers on every channel in the same way, we will significantly increase the chance for selling. This happens because of the fact that customers switch between different devices during their purchase path and expect that the path will "be continued" in a consistent manner.

Digital communication with Added Value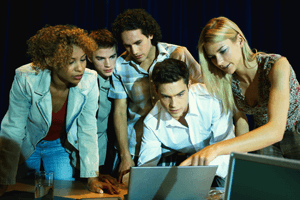 Depending on the functions available in Digital Asset Management platforms, we will find a number of options to transform the data into a more interesting form for the target group of customers. Often, beside visually attractive content, they have so-called added value. It is much easier to attract customers by offering them something that is different from what the competition gives. Therefore, the combination of interesting, interactive elements, e.g. with knowledge about the product and its use, gives much better results than investing in paid ads. Such a strategy is also much more attractive than just static text.

To support the teams responsible for creating digital resources and processing ready-made elements, the DAM system often has tools for photo editing, video processing, or even creating infographics with use of the available materials.
To make multimedia materials more engaging or even interactive, you can choose integration with graphic software, multimedia databases, and other similar systems. One of the most interesting functions related to photo editing are slideshows. Such presentations can be subjected to multiple editings based on cutting and assembling specific frames of the presentation. To control the file version number or assign a file to a collection, we use versioning and tagging mechanisms, which were mentioned earlier.
It is possible to use many file extensions, from the most popular ones such as .jpg, through bitmaps, vectors, to files with the .cad extension used for advanced projects. We can convert and optimize all of them from within the DAM platform. It works similarly with all multimedia materials. Both photos or videos can be assigned with a specific colour template.
In the DAM panel, it is also possible to watermark photos or videos in order to preserve copyrights. If, for example, we have purchased multimedia from external suppliers, there is a possibility to control the date of expiry of the license for these materials.
The user is able to see an automatic preview of a given item, without the need to open, or download it. What is more, interactive thumbnails enable you to quickly verify whether we have achieved the intended editing effect of a given resource. The platform also allows you to create visualizations of 3D products.
An incredibly useful feature is the OCR (Optical Character Recognition), which allows you to extract text from graphic files or photos. Such an option saves the time needed to rewrite content that is placed on "static" digital resources.
An interesting functionality supporting not only the creation of digital resources is the possibility of making the "resource space" available on the server via the www address. After receiving access, people or entities cooperating with us can work on the shared resources. As a result, we will finish work on a given project in a much shorter time. It is also an easier and faster method of sharing individual resources than setting up new accounts dedicated to a given resource.
Creating digital resources also includes printing various content, e.g. e-books. Virtual printer is a built-it feature of DAM which make it much easier to create, for example, PDF files. Due to the fact that the resource base is centralized, we can easily add photos, and even short videos in such generated files.
These are just a few examples of the functionalities that the Digital Asset Management platform provides. The use of Artificial Intelligence is becoming extremely popular in this type of platform, for example with the auto-tagging mechanism, i.e. automatic labelling based on elements on a given digital resource. We refer to are integrations with tools such as Google Tensor Flow and Amazon Recognition.

Unique UX experiences
The current situation has deprived customers of some freedom in communing with our brand and offer. That is why we have to do everything to compensate for these issues online. We should not only provide correct information about a product or service, but also verify the quality of digital resources offered to online customers. DAM helps to provide customers with digital experiences that are similar to those before global restrictions.
Customers believe in what they see on the website, online store, or on other services. Digital resources are for them the only source from which they can now learn about a product or service. We prepared some examples of use of the digital assets for product or service selling.
very good quality of photos with the Zoom in/Zoom out function,
Presentation of a product or service in a specific context using photos or video, 2D or 3D product visualizations,
Examples of arrangements or applying of a product in the form of photos, short films,
Slideshows of products or services,
Product testing in the form of live broadcasts on social media (streaming),
Possibility to print the displayed website in the PDF format,
Listing the exact dimensions of the product on the product visualization,
Comparing 2 products or services with each other,
Product or service configurators with a preview of the parameters chosen by the customer,
Possibility to download or upload external resources and personalize services or products,
Voice Search,
Possibility to create configurable digital gift cards,
Sharing discounts,
Temporary access to materials or services (trial),
VR technology, Virtual walk, Parallax effect (presentation of projects or trainings),
Providing a text reader on the website,
Creating infographics and animations,
Granting pins, digital points for participation in contests or loyalty programs,
Promotional and information materials (e-books, newsletter, audio recordings, infographics, quizes, interactive exercises, excerpts from books, charts),
Resources such as plugins (add-ons), game add-ons, the possibility to download software for a trial period,
The possibility to watch multimedia materials, e.g. on YouTube, directly from the page displayed by the user,
Online price comparison services that configure a product or service using already available filters,
Possibility to share/recommend a product or service to other users,
The implementation of each of these digital assets takes time, however, even a simple YES/NO questionnaire can also be considered a resource which purpose is to provide us with information about the customer. Therefore, a wider perspective of what a given resource is to do is necessary. For example, implementing digital gift cards encourage customers to buy them for themselves or for a close person, while at the same time it builds the brand loyalty.
The more ready-made digital resources we have implemented, the more often and easier we can reuse the same content by experimenting with the form of its layout and analysing the sales effectiveness of each form. Because of that, there is a great chance to more effectively provide a unique UX and gain a competitive advantage on an increasingly difficult market.
To make the best use of the opportunities offered by DAM, it is worth choosing a tool that meets the individual needs of a given company. Read the article: Pre-implementation analysis and the success of the project.

DAM - a mandatory set of strategies for the future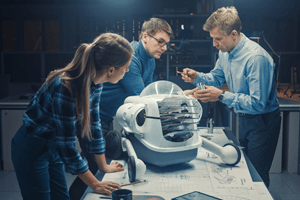 After analysing the functions of the DAM, you have to agree that it is not only an advanced multimedia gallery. This condensed platform includes tools for managing, editing, and sharing digital assets.
It is also a new face of marketing, where digital resources still have added value. The combination of these elements is an efficiently used digital form of communication that will delight your customers. On the other hand, new technologies, including AI, provide unique and personalized experiences of the customers, when, for example, they create products or services according to their preferences.
What is more, because of a realistic display of products or services, the KPI for returns or the percentage of dissatisfied customers drops, while the ROI increases. The company can be proud of a modern image that is focused on the needs of customers in the digital world.
However, this is not the end of changes because the DAM platform is currently evolving towards CML (Content Management Lifecycle). This idea focuses on managing the content lifecycle, while optimizing the production costs of a given resource.
What is more, we will soon witness a scenario where digital resources will become the main element of modern business. Why? The cause is the forming concept of Sales Enablement. It is based on close cooperation between the Sales, Marketing and Analytics Departments. It is the proper time to start building a business strategy based on digital resources distributed in omnichannel, because this trend will set the further direction of the development of modern and digital companies.

Author
Marcin Lipiec, Head Of Business Development, Ideo.
You may also be interested in:
In order to take full advantage of the opportunities the pre-Christmas period gives to an online store, every enterprise need to prepare. We have some ideas that we want to share with you.
PIM platforms streamline the day-to-day work of an eCommerce Manager and his team, which translates into measurable savings. Let's find out how a PIM can help reduce the costs associated with operating an online store.
Project-based Software Development
Tell us about your needs
IT Project Outsourcing
Services tailored for your needs
In case of a temporarily increased demand for IT staff, it would not be easy nor profitable to hire a suitable specialist for a short time period. To help optimise the costs of running a business We could offer You:
Get a free quote

Fixed-price projects suit us best, but our services can be realized also on the basis of the following cooperation models:
Time and material

Dedicated Team

Individual model
Top Custom Software Developer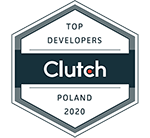 Clients rate our comprehensive approach to project implementation and business consulting very well. This is one of the main reasons we are considered by Clutch as a leading eCommerce Software Development Team in Poland.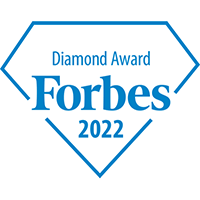 In our daily work, we help to develop our clients' businesses. Their trust and effective cooperation make us grow as well. January, 2022, the new edition of Forbes Diamond Award report was published. We are proud to be listed among the fastest-growing Polish enterprises in this prestigious report.
Contact us