Air-Com Pneumatyka invests in online sales
Ideo Agency designed, implemented, and provides further maintenance for the B2B online store. Simultaneously, we implemented the PimCore system and integrated it with Air-Com's new B2B online platform.
You may also be interested in:
Our Ideo team implemented online store based on Magento 2. It is the choice to get high IT flexibility and stability all at once. With SAP ERP integration, you can manage your store offer fast and efficiently.
There are several factors that determine your online sales success. Are you curious what they are? We have compiled a cheat sheet guide on how to start your adventure in e-commerce.
Project-based Software Development
IT Project Outsourcing
Services Tailored To Your Needs
In case of a temporarily increased demand for IT staff, hiring a suitable specialist for a short period would be challenging and not profitable. To help optimize the costs of running a business, we could offer you, among others:

Even though fixed-price projects suit us best, our services can also realized based the following cooperation models:
Time and material

Dedicated Team

Individual model
Enhance Your Projects
How can your business maintain a competitive edge in today's constantly evolving technological environment? One solution is to invest in the IT project outsourcing that we provide. By engaging with our software development company, you can access a wealth of knowledge and expertise that would otherwise be unavailable.
You will save time and resources, focusing on other core aspects of your business operations while leaving the demanding IT tasks to our world-class professionals. With their assistance, you will, without a doubt, elevate your projects to the next level, easily outperforming your competitors.


Why Outsource With Us
Working with us brings your business to entirely new heights. For once, we boast a team of the best experts within the field of IT, which guarantees that you can expect nothing but the highest level of services regardless of the magnitude of each project. All tasks are performed with exceptional precision and attention to detail, 100% tailored to your business's needs and requirements. Moreover, processes are meticulously automated, resulting in savings in both time and money. If or when any doubts arise, we are open to conversation, always willing to apply any modifications and adapt to the changing needs of our clients, rendering us the perfect partner for all businesses.


The Power of Software Development - Our Rewards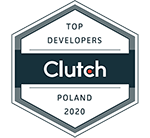 As mentioned above, clients from all over the world rate our comprehensive approach to project implementation and business consulting, which is why Clutch has considered uss a leading eCommerce Software Development Team in Poland. That is, however, not all.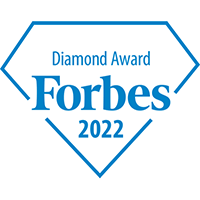 In our daily work, we help to develop our clients' businesses. Their trust and effective cooperation make us grow as well. In January, 2022, the new edition of the Forbes Diamond Award report was published and we were proud to be listed among the fastest-growing Polish enterprises in this prestigious report. And as we help to develop our clients' businesses by doing our utmost best, their thrust and cooperation mean a lot. Indeed, we will only continue to grow together!