The worth of e-commerce market in Poland is on the rise; we are the leader in this category in Central Europe. Users take advantage of what the Internet has to offer – i.e. online shopping.
People often think about making a career shift as part of their New Year's resolutions. If you are planning your own business, you might consider the e-commerce sector. Here's a helpful list that will guide you in the right direction.
Think of these questions below as the beginning to your business plan. Try not to reply 'it does not concern me'. Instead, try to think of solutions that will help you when your business is big enough. You will get to know this business better and prepare yourself for things that are about to come.
1. Your store's offer
Nowadays it is not difficult to open your own online store. What's important is the idea. Nowadays it is not difficult to open your own online store. What you need is the idea. Think carefully about products you want to include in your offer and your prospective customers.
Things to consider:
Can you define your prospective customer?
Does your offer match market demand?
Why should customers be interested?
Will they be buying regularly or occasionally?
Are you aware how much customers are willing to pay for the product or services?
Who are your competitors?
Are your products or services unique?
Can you convince the customer to do shopping at your place?
Can you encourage customers to recommend your store?
2. Co-workers –who can help you?
There are certain things to consider before you decide to open your own online business. For instance, can you handle finances, ordering and shipping of goods, complaints or customer service, etc.? Someone should also take care of store's promotion, development and co-operation with suppliers'. Maybe now it is the time to think about who can support you?
Things to consider:
Can you and do you want to do it all on your own?
Can you take care of store's logistics network? Can you enter the products, photograph them and describe them in an interesting way?
Will you handle finances by yourself? Are you qualified to do it?
Will you handle the shipping, complaints, returns and customer service?
Can you provide a correct store rules and policies?
Can you take care of all formal and legal issues by yourself? Maybe someone can help you verify your knowledge? It is always better to ask an expert for professional advice than to pay fines for breaking the law.
3. Competitors, the market, the trade
Now it is time to fill in the virtual space with the product of your choice but before you do that you need to select the right supplier. Cooperation with just one wholesaler might precarious, especially when you decide to order products that you have a demand for. Although this logistic solution might reduce the time of 'freezing' your resources, it might, however, influence the delivery time of your product.
Things to consider:
Have you chosen suppliers? How many suppliers have you signed the contract with?
Która hurtownia gwarantuje konkretny termin dostawy zamówionych produktów?
What will you do when the supplier cannot deliver a product? Can you quickly find others that can offer you similar terms and the delivery time?
How will you handle payments? Payment in advance or after selling products?
Will the supplier deliver a product to you or directly to the customer?
Can you forward the package to the customer? What are your delivery options and their cost? Do you have a guarantee that they will not chance, i.e. next week?
4. Business budget
Virtual space is the best space to test your business idea, without suffering financial risk. In the beginning, it is worth estimating the budget. Think of the elements that are necessary at the start of your business and those that can be postponed.
Things to consider:
Do you know how much you should pay for the online store? How much money do you need to start the business? What will your future costs be?
How are you planning to finance the launch?
Have you included in your calculations things like hosting, domain, SSL certificate, creating store's rulebook, taking photos of products, designing promo materials, etc.?
Have you included promotion expenses? If no one finds out about your store, then one will go there…
Have you included your time needed to start a cooperation with suppliers? How much time do you need to prepare content for the online store or to enter products, etc.?
How much money do you intend to spend on products? How long can you freeze these resources for? Maybe it would be better to spend less on goods and more on promotion?
5. Product presentation
Now that you know what you will include in your offer, you have to think about product presentation. Online users look for detailed information about the product, such as specification, price, delivery options. The unique presentation of the product might influence shopping decisions, which are often triggered by emotions. Can you present a product so your customers could feel what you would like them to feel while browsing your online store?
Things to consider:
Do you know that a large amount of customers buy with their 'eyes'? What can you do to convince them to choose your product?
What do you do to present your product better than your competitors?
Will you offer product comparison option? Will you use video presentations or interactive 3D models of your products?
How precisely will you describe your all products? How will you present their most important features?
Will you receive product descriptions from the supplier or do you plan to write them on your own? Or are you planning to hire a copywriter?
The next important step is a selection of the right software. There are many products available that allow you to begin selling quite quickly. One can also use the help of agencies that offer the creation of online stores and launch of e-commerce services. There are also companies that specialize in designing extended e-commerce platforms that satisfy your and buyers' individual needs. They are an excellent solution for brands with extensive product offer and well-established position on the market. To implement the best solution for your business, it is worth analyzing existing stores in your industry.
Things to consider:
Do you know which software you're going to choose? Are you familiar with solutions available on the market?
Do you want to offer something that can be presented in a traditional way? Will ready-made products meet your expectations? Will they allow you to make necessary modifications?
Maybe it is worth exposing one unique feature of the product and increasing presentation attractiveness? Does your software offers such options?
Can you estimate the real cost of software implementation now and within a few years?
7. Warehouse and delivery logistics
The excellent solution for recently launched online stores is to use a drop shipping method. According to this method, the manufacturer or wholesaler ships ordered goods directly to the customer. Its alternative is cross-docking, where the product delivered to the warehouse is immediately loaded and forwarded. Once the company and its offer develop, the investment in the warehouse will become more profitable.
Things to consider:
Where are you planning to store your products? At your place or at suppliers' warehouses? Will you complete and dispatch orders by yourself or will the supplier do it? If you plan to do it by yourself, do you have enough space?
Can you predict the number of orders you will receive weekly? Is your warehouse big enough?
What will you do if the number of orders suddenly increase several times?
What will you do when there are no customers for a couple of months?
8. Payment methods
The next important matter is the selection of payment methods that you're going to offer to your customers. The traditional transfer might not be sufficient, and that is why you need to choose the system where everything is done automatically. If you plan to deliver products abroad, you should consider using the PayPal payment method. Another method that you should offer to your customers is the cash on delivery.
Things to consider:
What payment methods are you going to offer to your customers? Will you provide online payments?
Do you offer more expensive products? Maybe it is worth offering installment payments to your customers? Do you know the costs of implementing this type of payment?
Do you know what commission will payment service or installment systems operators charge?
Do you know how long will it take to receive the money from the cash on delivery option?
Will you use paper or online invoices? Or maybe you will use receipts? Do you know the costs of these options and when can you use them?
9. Delivery
The crucial factors encouraging customers to shop online are promptness of the delivery and easy returns options. To get ahead of your competitors, you need to fulfill customers' needs regarding delivery time and costs.
Things to consider:
How are you planning to dispatch goods? Will you choose one option or will you give customers a choice?
Will selected delivery options have shipment tracking feature? What if it turns out a parcel did not arrive?
Can you guarantee the estimated delivery date of the product? Is your offer competitive? What if you fail to meet delivery deadlines?
Do you know you need to guarantee a product return option? Do you know how to decrease its costs? Have you described it clearly in your Terms and Conditions?
Are you planning to offer international delivery? If yes, will it include only EU or other countries as well? Do you know the form and costs of such delivery?
10. Promotion of your store
Even the biggest online store, with the broad assortment and low prices, might not be sufficient to bring big profits. You need customers to achieve it. Unfortunately, people who are not familiar with your store will not buy there. That is why marketing activities can be the foundation that will help you succeed in this business.
Things to consider:
How are you planning to inform your potential customers about your store?
How are you planning to encourage them to visit your store? Jak namówisz ich do odwiedzenia sklepu? Are you sure this method will work?
Are you planning to be visible in search engines and price comparison websites? What methods will you choose?
Will you take care of SEO and promotion all by yourself or will you hire someone else?
Do you know how much the promotion costs? Do the methods chosen by you guarantee the visibility of your advertisement? Do these methods monitor customers' visits and their shopping? What if they will not bring expected results?
Maybe you should offer attractive discounts for people that will recommend your store to their friends?
Will you offer sharing options so customers can advertise your products among friends?
11. Safety
It is strongly advised to continue the after sales assistance to help build the long-term relationship with the customer. Every store owner has to make sure its customers are satisfied and safe throughout the entire communication process as it gives them a chance to form a positive opinion about the store.
Things to consider:
Do your customers think you are trustworthy? Do you own adequate safety certificates? What more can you do to increase the level of trust in your store?
Are you familiar with IGPPD (Inspector General for the Protection of Personal Data) and GDPR (General Data Protection Regulation) regulations? Are you fulfilling GDPR requirements? How do you inform your customers about it?
When your customers visit your store, will they know who owns your store and who is responsible for its quality? Does your online store look more like a big shopping center or a small boutique? Is store's appearance trustworthy and of high-quality?
Is the Returns/Exchanges tab easy to find?
Do you share regulations that are written in accordance with the law and are easy to understand? How can you be sure that you have not forgotten about any of its aspects?
Will you give your customers the guarantee for the product they buy? How will you deal with complaints and warranty claims?
Are you giving customers the possibility to ask questions (about the store, offer, deliveries)? How long does it take you to answer them? Have you considered a Live Chat? When will you or your consultants be available?
Are you giving your customers the possibility to leave feedback?
Check, develop, monitor
There are several aspects that each store owner needs to pay special attention to:
Monitoring: the constant control provides the protection from unpleasant consequences of possible failures. Your store needs to work properly (even in cases of increased traffic).
Development: online store is a platform that requires a constant optimization and implementation of new solutions. For instance, website's functioning or the quicker and better order execution. It is particularly important when new products are often being added to the assortment.
Error elimination: errors should be corrected by the company that provides software unless there is no warranty. You can always try asking your customers for help. You can create a form where they can report any errors. In return for their help, you can offer a discount for products in your store.
---
Author
Anna Wolanin, e-commerce specialist, Ideo
Publication: Wprost.pl, 20.12.2017r.
You may also be interested in:
Płatności cyfrowe 2017 - Biznes Raport, Gazeta Finansowa, 08.12.17 r. Author: Anna Wolanin
On December 3rd, we held our annual pre-Christmas workshop with children.
Project-based Software Development
Tell us about your needs
IT Project Outsourcing
Services tailored for your needs
In case of a temporarily increased demand for IT staff, it would not be easy nor profitable to hire a suitable specialist for a short time period. To help optimise the costs of running a business We could offer You:
Get a free quote

Fixed-price projects suit us best, but our services can be realized also on the basis of the following cooperation models:
Time and material

Dedicated Team

Individual model
Top Custom Software Developer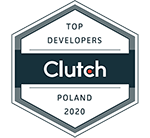 Clients rate our comprehensive approach to project implementation and business consulting very well. This is one of the main reasons we are considered by Clutch as a leading eCommerce Software Development Team in Poland.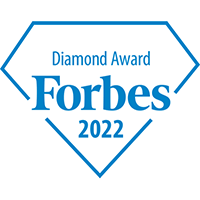 In our daily work, we help to develop our clients' businesses. Their trust and effective cooperation make us grow as well. January, 2022, the new edition of Forbes Diamond Award report was published. We are proud to be listed among the fastest-growing Polish enterprises in this prestigious report.
Contact us