The last 2 years have been 'quite intense' for companies' internal communication and consisted of countless twists and turns. The pandemic and its consequences have forced changes in the approach to this process causing managers to start communicating in two different ways: to people who worked remotely and to those who still were in the office.
Due to the diverse work environment, needs and requirements of employees differed from each other vastly, so it was difficult to create a strategy that would be universal and, at the same time, tailored to the needs of the workers. In this context, it was initial to create a common virtual space that not only gathers the employees, but also involves them in the life of a company. The solution was only one: to design the intranet in a way that it would not be perceived as just 'another digital tool,' but as a place for meetings, cooperation, work organization support, or a reliable source of information. Here, we present practical and attractive functionalities of the intranet platform.

Innovative intranet – what does it mean?

Before providing specific examples, it is worth paying attention to the aspects that characterize an innovative intranet. The first is its mobility. In the era of smartphones, mobile access to the intranet platform is fundamental. Because of that, the users are able to access the intranet whenever they need to. It can be both a dedicated application and a website in the technology of RWD, which is adapted to the screen size of various devices. For the safety reasons (access to data is possible outside the company's building), it is worth specifying the content/functions that will be available from the intranet in its mobile version.
The second important issue is the form of communication. Publishing information in the form of text is no longer an attractive and engaging solution. We are visualizers – we read not so much but watch a lot. To focus the attention of the recipient, there is a huge demand for modern forms of communication, like graphics, infographics, video, animations, or other interactive ways of reaching users. Of course, the text cannot be fully excluded, because it is the basic form of communication and, depending on the type of message, it sometimes is the only possible choice. However, it is worth remembering to diversify information by using interesting, innovative forms.
Also, facts and figures fade quickly, but storytelling remains in the memory. It has a huge impact on employees, especially when the story concerns them and their colleagues. There are various possibilities to implement it in your company, for instance writing an article about the most important projects in this month and people who have been working on them, or the one concerning news in the company. In addition, the user should also be able to comment, give feedback, etc.
As companies become aware of the potential and popularity of remote work, it is worth remembering that the intranet is supposed to serve as a workplace in its digital version. As a result, it should be designed in a way to assist employees in their work, and not to make it more difficult to do so. The workers should be able to smoothly navigate the intranet platform, so an innovative one must focus on users' convenience of use.
It is also worth indicating that it is not only the form of the message that is important, but also its content. This means that the content must be tailored to the recipient as much as it is possible in order to interest them and persuade to act. Personalization is necessary to effectively reach a user, without causing the so-called content overload. Innovative intranets are also those that leave the choice of the type of notifications about new messages sent to the recipients (e.g., by e-mail). The employee has also the opportunity to adjust the information on the home page that will be visible after logging in to the platform.

When it comes to the functionalities which every innovative intranet is supposed to have, those are:
1. Company structure
An indispensable element of every intranet is a mapped structure of the company, presented in a form of an interactive tree. This shape makes it possible for users to navigate freely, easily reaching next levels. The mapped hierarchy facilitates the navigation through the structure. At the very top, there is the management board of the company, then managers of departments, and finally specific teams and their members.

2. Employee profile
Continuing the subject of employees – an attractive solution is providing the option of creating accounts, similar to those on social media. Their basic function is to provide the necessary information about position, contact details, workplace (e.g. room, city). However, there is a possibility for the employees to develop the account by adding other interesting information, e.g., about the competences, projects, or hobbies. The visibility of recent activity will also be an interesting function. An obligatory part of employees' account is adding a profile photo, which greatly facilitates reaching the person one is looking for.
There is no system that can handle all the needs of a company. Also, the intranet should be integrated with other systems, such as HR. Such integrations allow displaying information on the user's profile, which regard the presence and work: being on leave, in delegation, or working remotely; their superior, substituting person in the event of absence, and currently performed work (e.g., projects). If your intranet has a Resource Booking and Calendar features (described below), you can also see the information about both internal and external meetings. This enables other employees to know who, where, and when will be inaccessible, and what resources will be of limited access.
All this information is necessary, especially in companies in which a huge amount of people work remotely, and it is a bit difficult to obtain data about employees immediately.

3. Advanced search engine
That is the so-called "must have" of any intranet, without which the use of the platform would be quite uncomfortable. Modern intranets have well-developed search engines, e.g., full-text search engines, which allow you to search the content of text files (e.g. .pdf, .doc, .xls), use the mechanism of suggestions and inflexion. While using such a search engine, the users will quickly and efficiently reach wanted employees, documents, or articles. An important function of the search engine is also the inclusion of permissions – not every information is supposed to be available to all employees, therefore only the permitted content should be displayed.

4. Document database
This functionality is also significant part of the company's intranet. The document database is a digital repository of knowledge – always up-to-date and well-ordered. The appearance of this functionality can be different, e.g., in the form of tiles, or a list. The very stage of designing such a database, i.e., determining the way of adding documents, their titling, and format, is extremely important. An initial option is also the displaying of the author of the publication, the date of adding, or the history of versions of the document. As a result, the users of the database can be sure that the content they are viewing is up to date. A document search engine is also a mandatory element of a digital repository.

5. Digital calendar
Well-designed digital calendar can be a valuable source of information. And those are information concern not only the field of what is happening in the company, for instance, events, important dates, trainings. A well-developed calendar should be designed in a way to contain information about the absence of employees, or scheduled meetings with clients. It's important to determine people to run calendars and those who are only able to add suggestions to it. Another idea is to implement several thematic calendars, e.g., one dedicated only to corporate events, the second for the absences, and the third for meetings. This tool can be customized with a view to needs and requirements.

6. Online forms and requests
Incredibly practical feature which allows users to perform various things online. Because of digital requests and forms, issuing an invoice or requesting a leave takes just a few clicks, and can be performed from anywhere. A modern company is the one which keeps up with the times, and thus adapts working tools to current trends. The ability to handle the formalities online fits perfectly into this principle.

7. Forum
The Forum is a less official place where employees should feel comfortably. It may be a place to talk about independently selected topics - not only those related to work – in this context, it is worth thinking about creating various thematic groups to which people will join and exchange observations and information.
The Forum can also serve as a place for work-related questions. Every person who has knowledge about a given topic can share it in here. That will create a database of questions and answers that all employees will be able to access.

8. Team chat
Another social connected feature of intranet is the team chat. Its main purpose is to bring the company's community together. As a result, the employees are going to feel engaged and connected. Also, the improved teamwork and facilitated cooperation are of great importance in here.

9. Chatbots / voicebots
An interesting functionality that may prove useful especially for new employees. It is not a standard intranet feature but can be an attractive option. By using chatbots or voicebots, employees can ask questions related to the intranet or search for information by saying a keyword.

10. Gamification
An element that affects the employee engagement considerably. It is used not only challenges and competitions for the workers, but also enhances the employee experience and drive productivity. The intranet is a good place to implement elements of gamification, which can be described as a combination of fun and competition. These can be thematic competitions with prizes, interesting quizzes, or simply collecting points for activity on the intranet. Competition questions can be available in intranet's special tab, in which the results of the competition or the ranking can also be published.

11. Quick access to systems (Links)
It is a place that significantly speeds up and improves the daily activities of the employees. The link space is a collection of most commonly used links to various websites and systems that are supposed to be "within reach." Employees have the opportunity to independently adjust this functionality according to their own needs.

12. Company newsletters
A great feature, thanks to which employees will always be up to date with information and news posted on the intranet, especially those who may visit it a little less often. Newsletters can be automatic, it is just a matter of settings, or developed by editors who prepare the content. The issue of design is significant, so that it is consistent with both the company and the intranet. Developing a visually interesting newsletter will certainly have a positive impact on the employees' interest in it.

13. Virtual question box
An interesting supplement to the intranet for companies which value transparency and care about relations. A virtual question box is a place where employees can ask different questions anonymously, not only about the work, but also about everything that interests/bothers them. All questions are previously authorized by the administrator and consulted with their recipients.

14. Tools for monitoring and reviewing feedback
A mandatory option for each intranet, i.e., a tool for monitoring and examining opinions. You can share various types of surveys on the intranet platform and measure statistics, e.g., the visibility of the intranet or its most popular sections. An analysis of the interest of intranet and its functions may indicate the needs of employees, e.g., if many people search for a given document, this may indicate its incorrect placement, which causes a problem with finding it. Observation of user behaviour is a valuable source of information about the effectiveness of the intranet platform.

15. Design
Last but not least. Although intranet's most important function is its functionality and practicality, the design is a thing that has been overlooked in the past few years. How the intranet looks also determines the frequency and efficiency of its use. A nice-looking one brings a cooperate vibe and encourages users to use it.

The employee experience is extremely important. Therefore, all of the features like navigation links, search engine, eye-catching icons or videos, individual shortcuts, and targeted notifications, are of a great importance in 2022, in which the attention is focused on the user.
In 2022 intranet is supposed to work as a well-oiled machine, which is full of intuitive and time-saving features. The above-described functionalities are fundamental elements of every innovative intranet. Because of the use of various modules, the company is supported in various areas – business, communication, or organization. It is worth analysing the needs of a company and adapting appropriate solutions, whether before the implementation of a new intranet or during the development of an existing one. So, as your intranet is rather outdated, and visually unappealing, it is high time to upgrade it.
You may also be interested in:
The crisis that arose due to the COVID-19 pandemic was undoubtedly a turning point in online sales. This situation has significantly changed the approach towards running business.
Dawid Rój, Project Manager at Asiston, talks about the implementation of the WMS system and determines what affects its value for the company.
Project-based Software Development
Tell us about your needs
IT Project Outsourcing
Services tailored for your needs
In case of a temporarily increased demand for IT staff, it would not be easy nor profitable to hire a suitable specialist for a short time period. To help optimise the costs of running a business We could offer You:
Get a free quote

Fixed-price projects suit us best, but our services can be realized also on the basis of the following cooperation models:
Time and material

Dedicated Team

Individual model
Top Custom Software Developer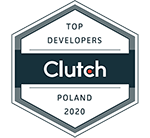 Clients rate our comprehensive approach to project implementation and business consulting very well. This is one of the main reasons we are considered by Clutch as a leading eCommerce Software Development Team in Poland.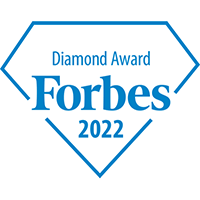 In our daily work, we help to develop our clients' businesses. Their trust and effective cooperation make us grow as well. January, 2022, the new edition of Forbes Diamond Award report was published. We are proud to be listed among the fastest-growing Polish enterprises in this prestigious report.
Contact us