The e-commerce market is growing at an incredible pace. Both on a local and international level.
Thoughtful, detailed, and engaging product data-sheet content is effective advertising. The reliability of this information also affects returns and complaints statistics. However, creating and updating product descriptions consumes a lot of the creative team's energy.
There are ways to master data on even hundreds of thousands of products and create unique customer experiences.
Let's see how PIM (Product Information Management) streamlines marketing activities at each of the 3 stages of product information creation.

Step 1: Data import and structuring
Regardless of what kind of content we plan to create - a scientific article, book, press release or refined product information - in each case, we must start with collecting and organizing data. Unfortunately, even just importing all of the available technical information to one place and then verifying it, is a lot of work for the marketing team, which does not necessarily use the creative potential.
Target information repository
Often, when we work with many suppliers, it turns out that each of them provides us with their product data through a different channel and in a different form. Optimization of the communication process is possible with the help of the data implementation control module used in platforms for product information management.
Due to the convenient import of product information from all contractors, the need to convert files or transfer their fragments to a separate, internal database of product information in, for example, an excel sheet or other "concise" data warehouse, disappears.
Additionally, entrepreneurs who are constantly looking for new directions of development for their eCommerce, have convenient access to the database of new products offered by suppliers in the PIM system. Providing feedback on whether the product is approved or not is a matter of a few clicks.
DAM (Digital Asset Management)
The complete product index card, in addition to a detailed description, includes visualization in the form of photos, videos or created graphics. Depending on the selected tool, the ability to manage digital files will be built into the PIM platform as a functional module or a system involving simple integration. The DAM (Digital Asset Management) module allows you to manage all the multimedia files that are necessary to create engaging product information.
The marketing team, in that has a convenient view of what elements of product visualization it already has and what is still missing. If some of them require replacement due to, for example, inconsistency with the adopted rules for creating multimedia content in a given online store, it will be much easier to see it in a uniform database of digital files.
Creating catalogs and product categories
We already know that we will collect all the data needed to create product information in the PIM system without any problems. But that's not all. Product information management platforms provide an intuitive process for creating the architecture of product categories.
Depending on the individual needs of a given eCommerce, we will adjust catalog filters in terms of material, size, color or functionality. Once designed, the division structure effectively optimizes activities related to data organization, which would otherwise have to be manually entered into different folders each time. PIM automatically transfers the next appearing products with the features defined in the product information to the appropriate catalogs.

Step 2: Building and adorning the product datasheet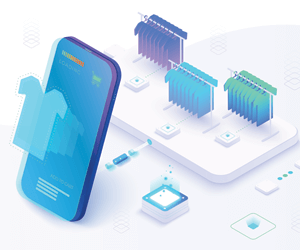 Creating a product index card that will not only interest the user but also gain his trust, is quite a challenge most often faced by a creative team. The customers, when familiarizing themselves with our offer, must be sure that the offered product meets all of their requirements. Often even those, which they were not aware of yet.
This is a tough task, not least due to the limitation of senses (sight and hearing), which we can influence in the online store. In order to maximize the potential of creating unique content of descriptions, graphic visualizations or videos, it is impossible to ignore the functions of Product Information Management systems that support the process of creating index cards tailored to the client's expectations.
The quality under control
Every saving of time on repetitive activities in the case of marketing activities is worth its weight in gold. Therefore, when a tool with a driving force in this matter appears on the horizon, it is impossible to ignore it. Therefore, when a tool with a driving force in this matter appears on the horizon, it is impossible to ignore it. The Data Quality Insights tool relieves employees in controlling the quality of product information. The intelligent system monitors the level of completeness and relevance of the content.
An effective index card contains much more than a description of the measurements, color or model of the product. If we plan to actually acquire a client, it is necessary to take into account three important aspects in our information:
practical - a detailed description of the application is an image of the usable side of the product and its possibilities,
technical - these data are needed to recognize functionality, measurements, ease of assembly or material of manufacture,
emotional - an important element building the customer's bond with the product or the entire brand, ensuring satisfaction not only from the use of the product, but meeting the very need of having it.
Using the DQI module in the PIM system, we will efficiently verify whether all key information has been included, unified into a consistent message and checked in terms of correctness. Such activities not only optimize the work on creating product information or introducing corrections, but significantly accelerate the publication of new index cards in our eCommerce.
Translation into other languages
Companies that operate internationally do not necessarily have a team of private translators to support the creation of multilingual index cards. Depending on the selected PIM tool, manufacturers offer translations of the content of product information even in several dozen languages.
This feature is even more applicable, by also helping to tailor your content to the cultural aspects of the regions you are targeting in your offer. Each introduced modification or translation is conveniently available for verifying and approving and thereby marking as ready or reporting the content to improvement.
Teamwork assistant
Regardless of the volume of the team working on creating index cards - whether it will be a few or a dozen people - facing hundreds or thousands of products, there may occur numerous complications. The Teamwork Assistant module is, in a sense, an additional member of the marketing team that develops product information.
Thanks to this functionality, popular in PIM platforms, we can easily define the schedule of work on the content. Each person will receive specific products and specific related tasks to be performed. After one team member completes the work, the system will automatically redirect the topic to the next person designated in the activity schedule. This solution improves the overall workflow, efficiency and organization of work of units and the entire creative team.
The tool is also equipped with multi-level granting of access and authorizations. For example, each member of the marketing team has an insight into the stage of carrying out their tasks with detailed data on each product being developed. We can reserve the ability to monitor the activities of all employees only for the eCommerce manager or department manager.
Additionally, if the company needs to involve employees from various departments in the development of product information, we can introduce several project teams cooperating with each other in the PIM system.
Integration with external tools
Another functionality of PIM systems that makes working with numerous and varied multimedia files more enjoyable.
The first is the previously mentioned DAM system where effective management of digital elements is carried out. This time we move on to adorning product information thanks to the possible integration of the platform with Adobe and Microsoft Office solutions.
Having all the necessary digital files in one place along with tools such as Illustrator, InDesign or Photoshop is a convenience for the marketing team, but it also brings great opportunities. Each of these programs is intended for different product categories and has numerous functions that make content presentation attractive.
Adorning the index card according to the needs of a specific product, thanks to the access to all functions in one place, is much easier and very intuitive.
Through the communication consistency of the content and visual elements of our catalog card, we provide a potential customer with a unified, complete CX (Customer Experience). As a result, the chance of acquiring the customer, gaining their trust or, consequently, persuading them to recommend our store, increases.
Research conducted by Search Engine Land shows that as many as 88% of respondents consider a reliable opinion on the Internet as important as a recommendation from someone they know.

Step 3: Distribution of product information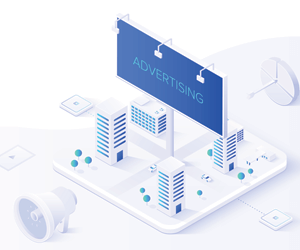 In the era of constantly spreading digitization and the Internet, which is available in computers, telephones, watches, refrigerators and most likely many other devices, the eCommerce industry is also broadening its horizons.
In order to keep customers' end up, we are more and more willing to open up to the omnichannel sales model, where we simultaneously reach many groups of potential consumers. However, it is worth remembering that a modern customer often needs a few points of contact with the brand to make a decision.
According to the report of the Chamber of Electronic Economy prepared by the Mobile Institute, 68% of people who actively buy online, after viewing the product on the website of a given brand, are more likely to visit its stationary store. That is why the consistency of the message is so important, which is not easy to achieve if we take into account the need to differentiate the form or style of delivering the offer depending on the distribution channel.
The PIM platform enables marketers to adjust the already created product information to the individual requirements of respective channels regarding the structure, layout or quantity of content or guidelines for multimedia files.
Our creative department in the Product Information Management system manages and creates appropriate index cards for a traditional e-store, marketplace stand, POS (Point of sales) catalog, or modern mobile-commerce, social-commerce and even video-commerce.
Managing the creation of this consistent and at the same time diverse content can cause problems if the marketing team has to act separately with each product information in separate platforms for servicing given channels.
Product Information Management tools, by concentrating activities related to all channels, minimize the chance of organizational chaos. Consequently, they reduce information mistakes and ensure the correct communication path in specific channels.

---
Write to us

.
We will analyze your business and suggest how
PIM platform may help in its development.
---
PIM offers measurable benefits
Complete and engaging product information is one of the elements necessary to conduct effective sales in a highly competitive, modern market. Efficient management of them in the PIM system saves a lot of time and energy of the marketing department and thereby increases its efficiency.
Investments in DOP (Digital Operation Platforms) systems that support online sales help build a stable position on the eCommerce market, and trends show that PIM is undeniably at the forefront.
The most important benefits of PIM implementation:
increase in the efficiency

of the production of product data-sheet,

transparent communication and customer experience with the brand,
flexible access and authorization system,
measurable support for omnichannel,
smooth data import from suppliers,
effective organization of the team's work schedule,
engaging visuals tailored to the content in one place,

easy to find information

thanks to determined catalogs of product categories,

easy data export to integrated systems.
You may also be interested in:
Impressions from participation in the conference # Config2021 organized by Figma.
Damian Małek, our UX Designer/Web developer talks about the UX Design program certified by Google.
Project-based Software Development
Tell us about your needs
IT Project Outsourcing
Services tailored for your needs
In case of a temporarily increased demand for IT staff, it would not be easy nor profitable to hire a suitable specialist for a short time period. To help optimise the costs of running a business We could offer You:
Get a free quote

Fixed-price projects suit us best, but our services can be realized also on the basis of the following cooperation models:
Time and material

Dedicated Team

Individual model
Top Custom Software Developer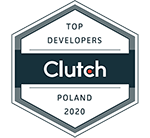 Clients rate our comprehensive approach to project implementation and business consulting very well. This is one of the main reasons we are considered by Clutch as a leading eCommerce Software Development Team in Poland.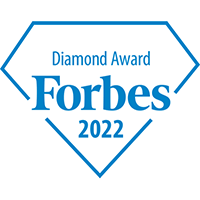 In our daily work, we help to develop our clients' businesses. Their trust and effective cooperation make us grow as well. January, 2022, the new edition of Forbes Diamond Award report was published. We are proud to be listed among the fastest-growing Polish enterprises in this prestigious report.
Contact us