E-learning platforms are becoming more popular every day. It is easy to notice that the scale of their use is constantly increasing, and online learning is more and more often an alternative to traditional training and meetings for companies, organizations, or institutions. The platforms' offer is constantly expanding- it is possible to share materials, make interactive training, and even almost immediate verification of the acquired knowledge.
A wide range of services ensures high flexibility, which makes e-learning successfully applicable in every industry. We advise how to use this tool to help your business could spread its wings, and in some situations simply survive.


E-learning platform in the business
E-learning offers countless opportunities for business development or facilitating its operation. Currently, it is no longer a problem to build a platform aimed at improving qualifications, implementing new regulations and standards, or even inducting employees to the duties or rules of the company. The e-learning course can be actually applied to any industry and depends only on the idea and needs of the target group. The user can use the knowledge published on the platform and trust the experience of specialists who create training materials.
The online training platform solves also many problems that we encounter during conducting traditional classes. Below we present selected factors that can be eliminated thanks to distance education.
Stationary training usually follows the chosen pattern and takes place according to a specific schedule. In addition, it is necessary, often individual transport. This form, therefore, requires a lot of time from the participants. Moreover, the training content is often present quickly, not very effectively, and monotonously. This unfortunately results in low teaching effectiveness. As a result, the problem of low employee productivity appears, and unfortunately, it negatively affects the business. The e-learning platform may be the solution to this problem. Training conducted in this way has an extremely varied form of transferring knowledge, among others: exercises, videos or infographics. Besides, a great advantage is the ability to record gained knowledge by repeatedly reworking the material, which is available anytime and at any place. Thus, users have at their disposal reliable and interestingly presented knowledge, which is gathered in one place and available always when is needed. It is also worth emphasizing that superiors have the ability to monitor the entire e-learning course and its results.

Another aspect is the logistics of the organized meetings. We take into account not only travel but also meals, accommodation, and other costs related to the training. When counting each of these elements, it turns out that it is another financial challenge. IN this case, online training is a kind of "lifeline". Compared to the fixed costs associated with regularly conducted training, the cost of implementing the e-learning platform is relatively low and, importantly, is incurred once. The tool, which can be used by an unlimited number of people, who have the opportunity to return to previously reworked training, will probably be used in the company for many years.

The dispersion of employees (eg. in the case of multi-branch companies), as well as shift work, may also constitute a barrier. The real challenge becomes then to organize the training so that everyone interested has the opportunity to participate in it. Gathering employees at the same place and time is often very difficult, and sometimes even impossible. The e-learning platform gives each employee the chance to familiarize themselves with the materials at the appropriate moment, without the necessity to adapt to the pre-imposed training's date or place.

Another crucial issue is time, namely the lack of it. This problem affects many companies, regardless of their size. Nowadays, excessive duties make it very difficult to find just a few free hours to complete training. Bearing it in mind, online courses are an excellent and practical solution. Participants choose the training time according to their preferences and availability so that they can easily get acquainted with the material. An additional advantage is the automation of certain processes, for example creating tests or reports, which is a significant convenience for people responsible for conducting training in the company.
---
We offer quick

implementation of the eLearning platform

or development an extensive knowledge and learning management system.
---
Videoconferencing instead of traditional meetings
Within the platform, it is also possible to organize videoconferences. It is quite a pleasant form of contact - the location and number of meeting participants are not important. The tool is especially used in business, primarily for conducting interviews, e.g. with clients or contractors. It also facilitates communication between employees in multi-branch enterprises. Online meetings help not only save time but also money that would be spent on travel and organizational issues in a traditional form.
Videoconferences are also used in e-trainings - webinars. The participant, after logging into the platform, may take part in professional training or lecture. It is an interesting form of sharing knowledge with people interested in a particular topic, a big advantage is also the convenience and high accessibility.

An alternative to conferences and trade fairs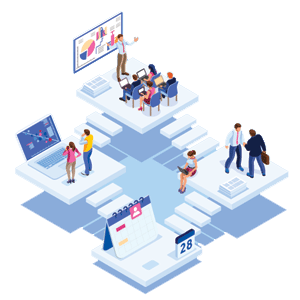 Traditional conferences, in which we took part just a few months ago, can be transferred to the internet reality without prejudice to the knowledge passed on during them.
Virtual meeting rooms, webinars, broadcasts or presentations are now an alternative to traditional meetings and speeches, and public chat replaces discussions and asking questions during the public appearance.
An appropriate configuration of virtual rooms gives the possibility to partially reflect networking. The only thing that the application cannot provide is the atmosphere during the meeting, emotions related to driving, or crowds of people passed in the conference hall.
A similar situation occurs when we organizing trade fairs in the online form. With the help of virtual rooms, it becomes possible to talk "face to face" with a representative of a selected company and instead of leaflets and other promotional and informational materials, participants can share files via online transfer. Companies can show their products and services with video transmission help. Additionally, it is possible to record such conversations- so users have continuous access to them, they can analyze in detail interesting elements, which caught our attention the most.

Distance learning in education
The school is another 'place' where e-learning is necessary. The platform is used herein many aspects: to diversify classes, conduct tests (for example in the form of interactive tests), do homework, and even question students.
A non-standard form can often be a great incentive and a way to increase students' involvement. With the help of various interactive exercises, graphics, or audio-visual messages, pupils are more likely to deepen their knowledge, and above all, they understand the study's material much better. Teachers, on the other hand, thanks to extensive reports, have the opportunity to keep track of the results and progress of pupils, and based on them, give an appropriate assessment.
Another way to use e-learning platforms is through various complementary forms. I mean, subject courses that will be a great support to exams for eighth-grade pupils or high school students or language courses that can not only teach but also improve the chosen language.
The person conducting such training has the opportunity to create course groups, and thus adapt the materials placed on the platform to the level of users' advancement. Importantly - the education process can be planned in such a way that a student who has already reached a given level and passed the necessary tests, is automatically transferred to a group with a higher level.
Science competitions are also an interesting method of using e-learning in education. This is a great way to motivate people to expand their knowledge. The platform allows you to easily and quickly organize a competition in the form of an online test. Participants use their access data to log into their accounts on the platform and individually complete a set of tasks. The form, which is more accessible than in the case of traditional science contest is also a big advantage - it does not require any special trips to the unit responsible for the organization.
Individual e-lessons and tutoring can be another form of use e-learning. Teachers and tutors have the opportunity to provide materials via the Internet and conduct classes from home. In addition, the platform enables contact, chat, or video - they allow for free communication between student and teacher.
---
Do you need an efficient Learning Management Platform?
Our experts will be happy to advise you on optimal solutions.


Make an appointment for a free consultation

.
---
Summarize
The use of the e-learning platform is very wide, and it can be found, in fact, in each industry. It allows for solving the problems that each of us can encounter. It is a tool that can improve many processes and develop almost any business. An area that cannot be ignored when we talking about e-learning is also education. In this field, the platform helps to learn, primarily by involving students and encouraging them to expand their knowledge.
However, there isn't technology that can replace direct meetings with another person- trainer, teacher, tutor, or conference participant. But, sometimes it is the only available alternative.
---
Author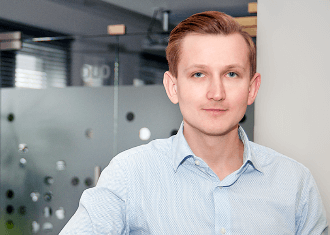 Paweł Teper, eLearning Project Owner, Ideo.
Publication: LinkedIn Pulse, 17.03.2020 r.
You may also be interested in:
The editors of the Polish "Forbes" edition, have announced the ranking of fastest-growing companies in Poland.
NowyMarketing.pl, Author: Marcin Kielar
Project-based Software House
Tell us about your needs
IT Project Outsourcing
Services tailored for your needs
In case of a temporarily increased demand for IT staff, it would not be easy nor profitable to hire a suitable specialist for a short time period. To help optimise the costs of running a business We could offer You:
Get a free quote

Fixed-price projects suit us best, but our services can be realized also on the basis of the following cooperation models:
Time and material

Dedicated Team

Individual model
Top Custom Software Developer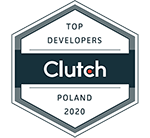 Clients rate our comprehensive approach to project implementation and business consulting very well. This is one of the main reasons we are considered by Clutch as a leading eCommerce Software House in Poland.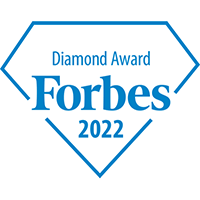 In our daily work, we help to develop our clients' businesses. Their trust and effective cooperation make us grow as well. January, 2022, the new edition of Forbes Diamond Award report was published. We are proud to be listed among the fastest-growing Polish enterprises in this prestigious report.
Contact us